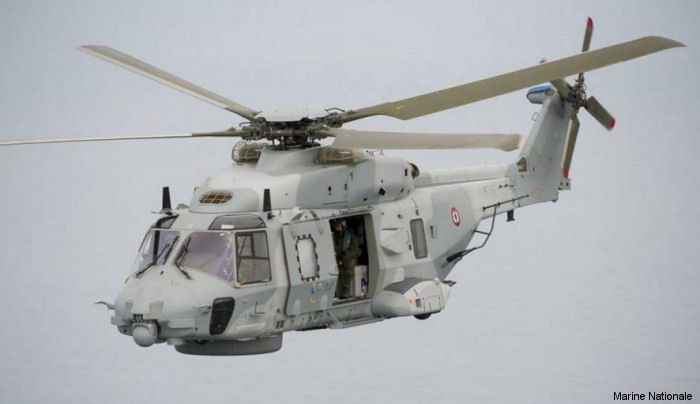 The NH90 NFH Caiman replaced the Super Frelon and Lynx and entered operational service in the Marine Nationale on December 8, 2011. At the time 5 of the 27 on order were already delivered. 13 of them will have a rear loading ramp, allowing them to carry out combat assault missions. The other 14 will be used in the antisubmarine role.
First NH-90 (to specification
Etandard 1
) delivered to 10S on 5 May 2010. All airframes will arrive at 10S, before being issued to either 31F or 33F after rigorous flight testing. The 4th delivery from NH was also the first to specification
Etandard 2
.

As of 2020, 23 of the 27 NH90 have already been delivered