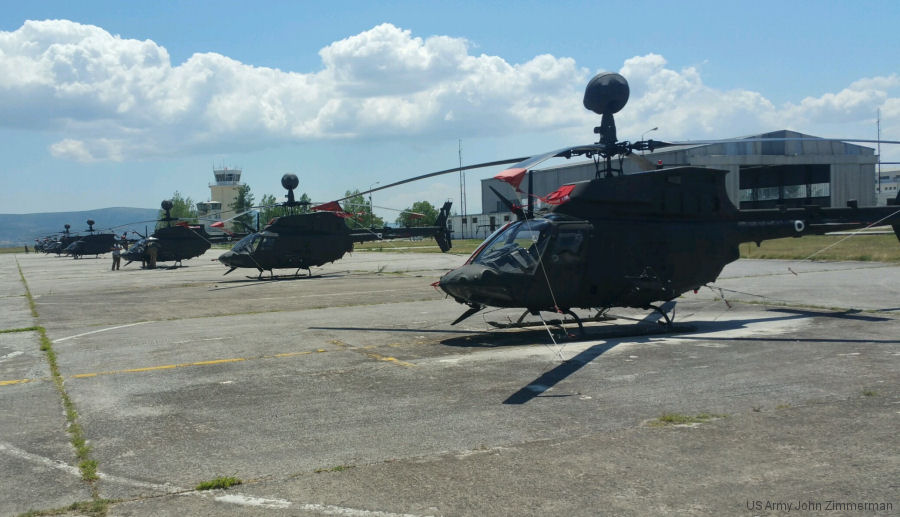 On February 2017, Greece requested former US Army OH-58 helicopters through an Excess Defense Articles (EDA) program grant. On January 2018, Hellenic Army signed for 70 helicopters.
Delivered all together by ship on May 2019, the total package included 36 fully operational Kiowa helicopters, 24 incomplete models used for training, and 10 airframes as spare parts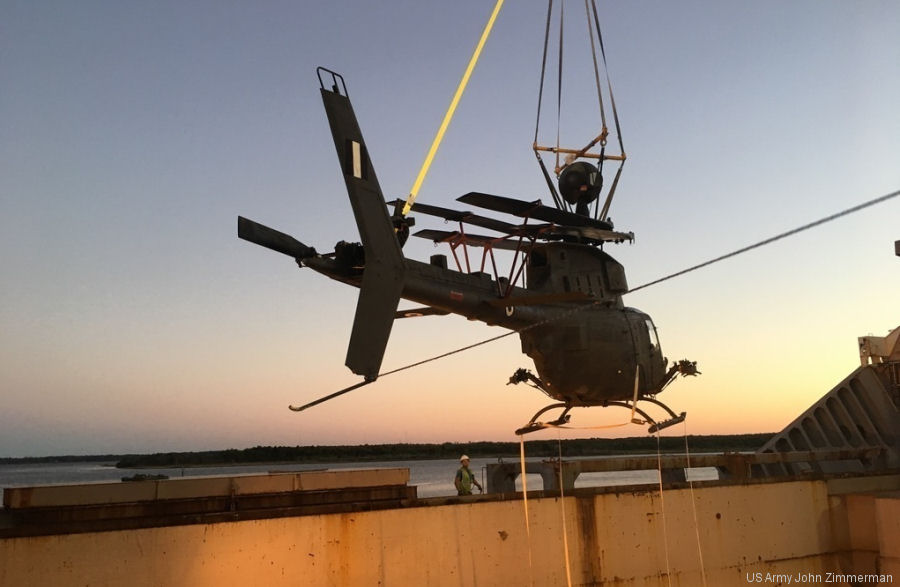 Retired Kiowa Warrior at the Hellenic Army, 12-Dec-19 : #Kiowa The Hellenic Army Aviation received 70 former US Army Bell OH-58D Kiowa Warrior under a Foreign Military Sales (FMS) program administered by U.S. Army Security Assistance Command (USASAC)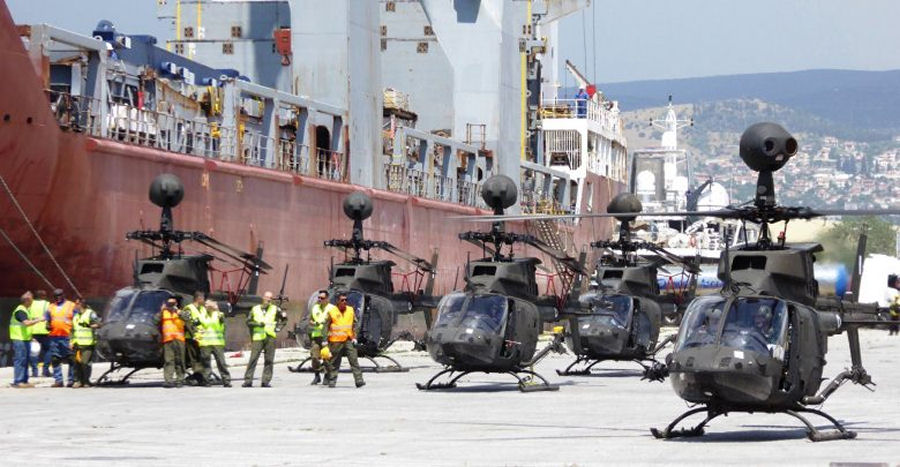 Greece Receives 70 OH-58D and Last Chinook, 21-May-19 : #Kiowa Cargo ship transporting ex US army helicopters arrived to Greece. The Hellenic Army received 70 OH-58D Kiowa Warrior valued €44M and the last of 10 CH-47D Chinook.
C/N
Built
ID In this Org
In other Org


43323
?: Hellenic Army 2019

93-00937: US Army, conv from OH-58A 73-21934





1 C/N.