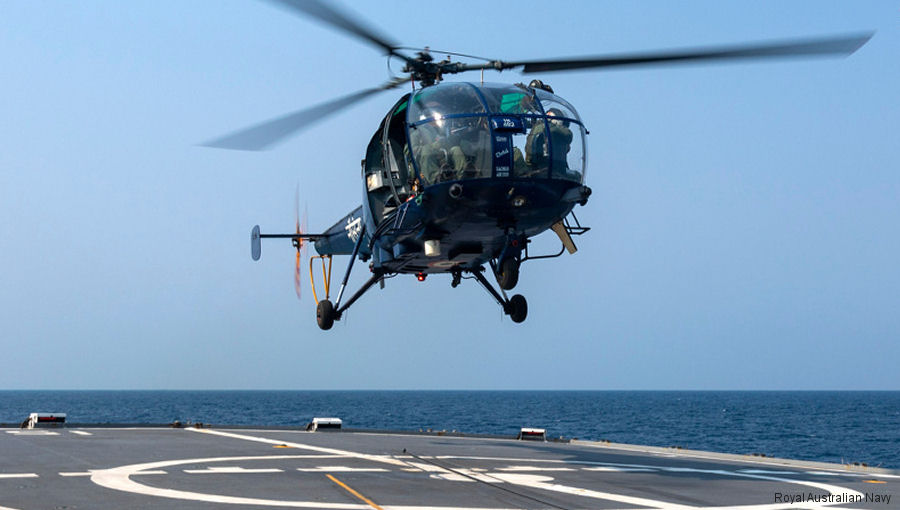 Equipped
INAS 321
in Goa from 1969 for Search and Rescue duties and to parent a number of detatched and Leander class ships' flights. A number were later converted for ASW and equipped with Whitehead A224S Torpedos or depth charges as part of the Multi-role Torpedo Carrying Helicopter (MATCH) programme. The type was not a resounding success in the ASW role and the lessons learned went into the procurement of the
Sea King
from
Westland
. As a testament to its versatility, a Chetak Flight served in Antarctica and the type remains in service with the Indian Navy in early 2006, although due to be replaced by the
Dhruv
.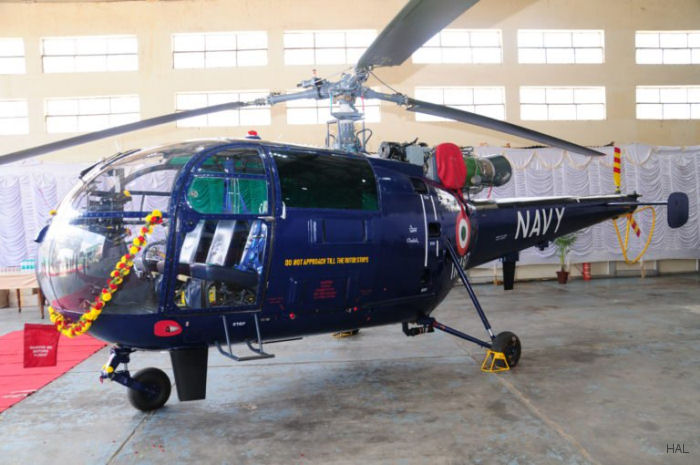 HAL Delivers Upgraded Chetak to Indian Navy, 25-Jul-19 : HAL delivered first of eight Chetak (Alouette III built in India) upgraded helicopters with the latest communication and navigation systems to the Indian Navy from a contract signed in August 2017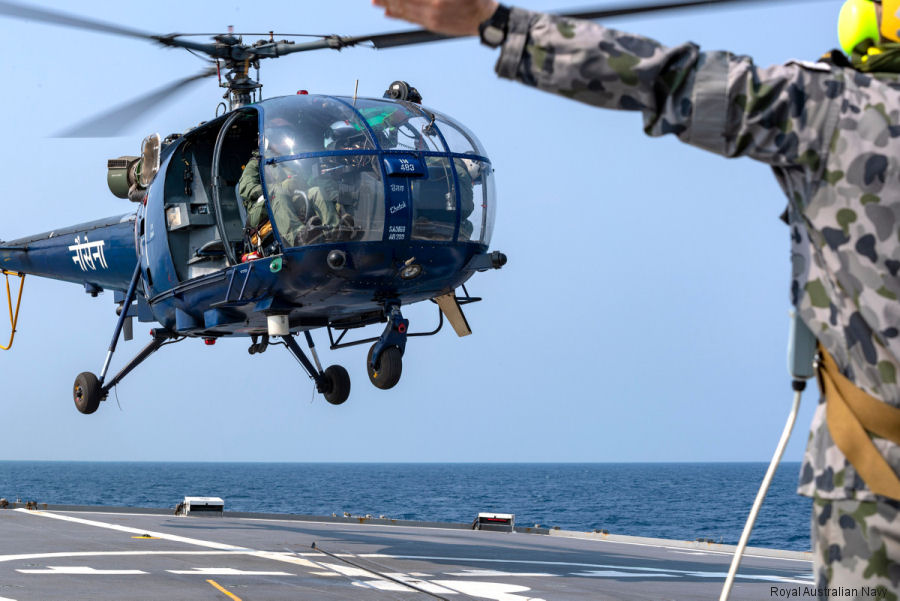 Indian Navy Helicopters on Australian Ships, 06-May-19 : #AUSINDEX India and Australia highlighted their navies' interoperability during AUSINDEX in the Bay of Bengal with their Sea King, Chetak (Alouette III), MRH90 and MH-60R Seahawk helicopters
C/N
Mod
Built
ID In this Org
In other Org


AH163
IN457: for Indian Navy.

AH261
IN462: displayed at Aero India 98.

AH290
IN475: preserved at Indian Naval Aviation Museum, Goa by

AH292
IN477: Indian Navy in 2009 deployed aboard INS Beas F37. INAS 321

AH299
IN483: Indian Navy; 2013 INAS321

IN492: Indian Navy

AH339
IN495: in flying display at Aero India 98.