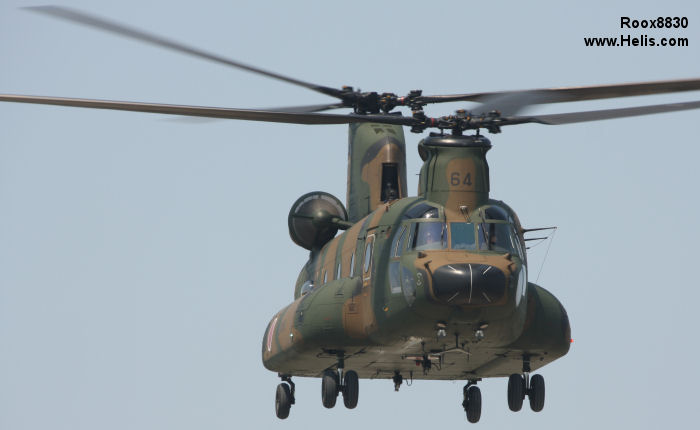 Medium Transport Helicopter for JGSDF replacing
KV-107
/II-4 & A-4 beginning 1986; 34 CH-47J deliveries, all current, 22
CH-47JA
delivered from 1998, 1 write off.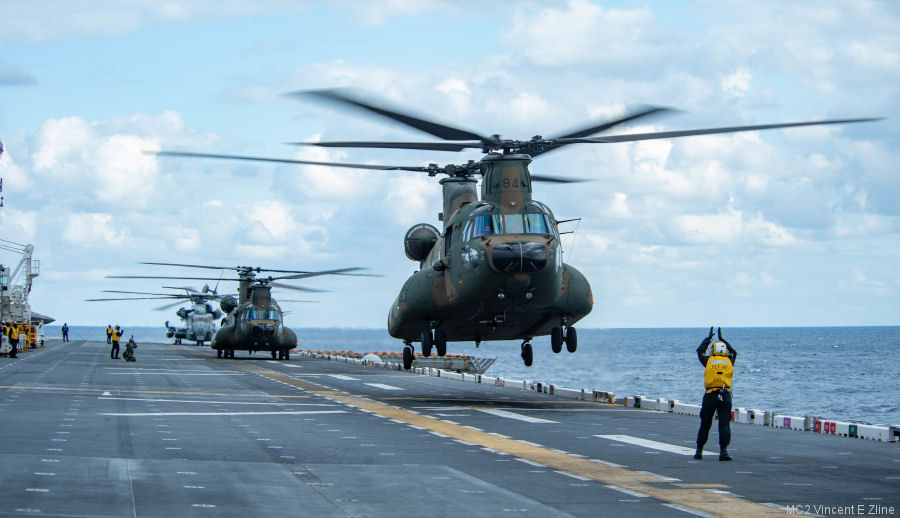 10-Feb-22 -

Japan Ground Self-Defense Force (JGSDF) CH-47JA Chinook helicopters completed landing procedures aboard the amphibious assault ship USS America (LHA 6) during Exercise Noble Fusion in the East China Sea

#NobleFusion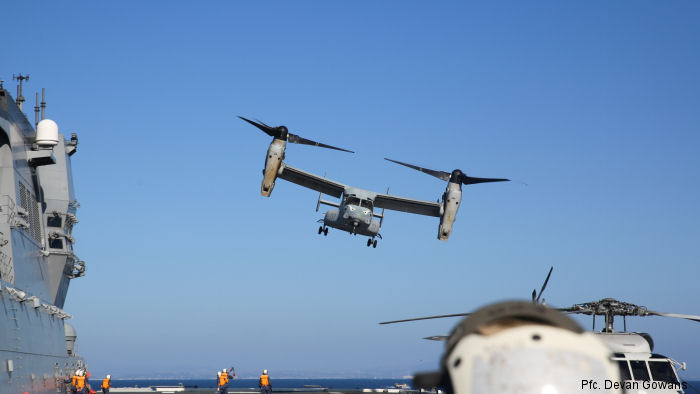 05-Sep-15 -

U.S., Japan, Mexico and New Zealand training large-scale amphibious landing during Dawn Blitz 2015 off the coast of Camp Pendleton, California. Australia, Chile and Colombia are acting as observers.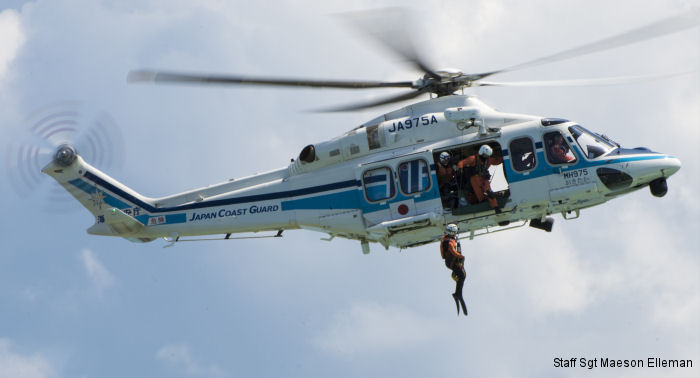 05-Sep-15 -

USAF 18th Wing participated for the first time in a bilateral disaster response exercise alongside Japan Self-Defense Forces and the Okinawa Prefectural Government at Atta Port