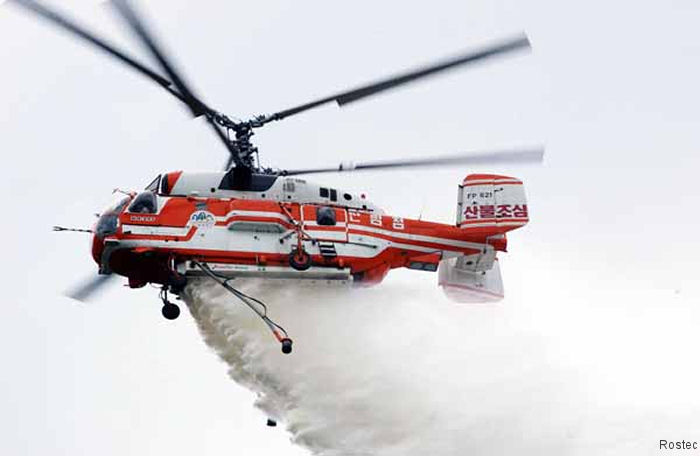 Russia Offers Upgrade Ka-32A11M to South Korea, 16-Oct-19 : #Ka32A11M Russian helicopters featuring the Ka-32, Ka-226T, Mi-171A2 and Ansat at the International Aerospace & Defense Exhibition ADEX 2019 in Seoul Airport, South Korea, October 15-20. The Ka-32A11M upgrade with glass cockpit, more powerful VK-2500PS-02 engines and a new firefighting system is offered to South Korea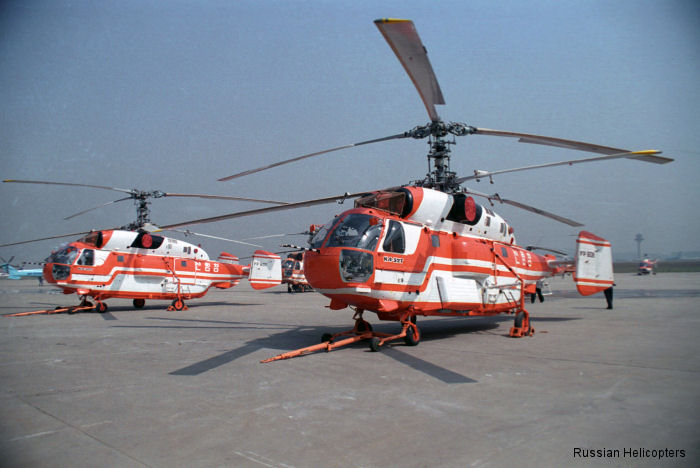 Russian Support for South Korea KA-32 Engines, 08-Oct-15 : South Korea's Civil Aviation Authority and Heli Korea visited Russian Helicopters Aviation Repair Plant No. 150 and extended a certificate for maintenance of Ka-32 helicopter engines.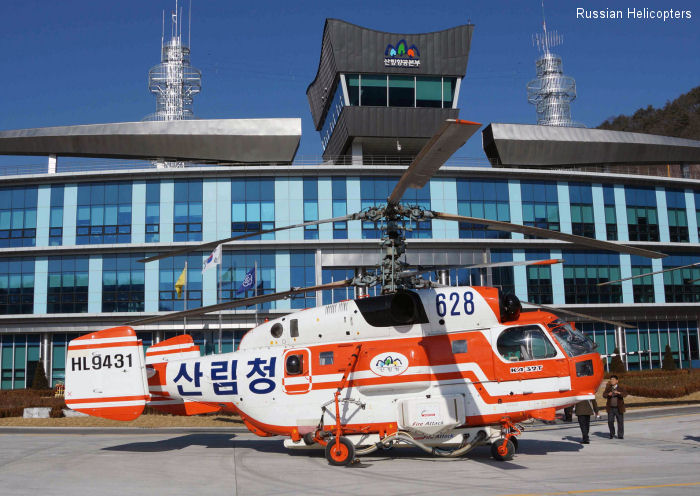 Ka-32 service and maintenance centre in Korea, 28-Jan-14 : Moscow - The Korea Forest Service has formally opened a new service and maintenance centre for Ka-32 helicopters manufactured by Russian Helicopters, a subsidiary of Oboronprom, part of State Corporation Rostec.
C/N
Mod
Built
ID In this Org
In other Org


9104
B502: Coast Guard, ex 960

9108
B504: Coast Guard, ex 962

9109
B503: Coast Guard, ex 961

9501
B505: Coast Guard, ex 963

9502
B506: Coast Guard, ex 964

9503
B507: Coast Guard, ex 965

9504
B508: Coast Guard, ex 965

9505
B509: Coast Guard, ex 967

8 C/N.