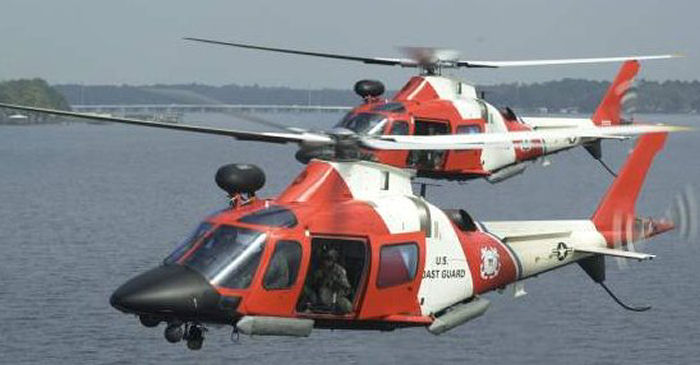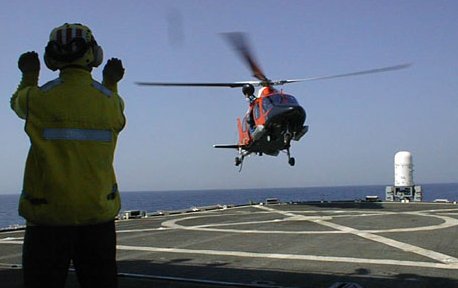 In 2000, Agusta was awarded a contract by the US Coast Guard calling for the supply of eight A109 Powers as the MH-68 for the USCG s HITRON (Helicopter Interdiction Tactical Squadron) TEN program.

They were mainly used from Jacksonville, Florida against fast speed smuggler boats.

Airframes were returned to Agusta after lease ended january 31, 2008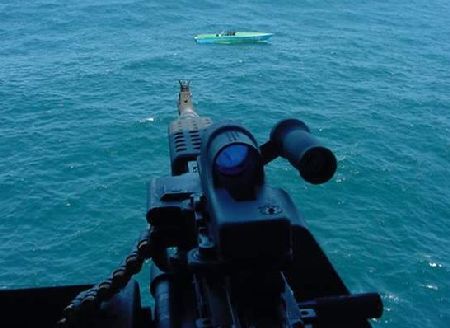 USCG MH-68 / A109 Fleet Yields Fast Pay-Off, 22-Mar-02 : The U.S. Coast Guard's first patrols using tough new tactics employing armed MH-68s, a dedicated version of the twin-engine Agusta A109 Power helicopter, scored a perfect three busts in three attempts against drug-laden speedboats bound for U.S. shores. The U.S. Coast Guard's three interdictions netted a combined total of more than 13,000 pounds of cocaine along with several arrests.
C/N
Built
ID In this Org
In other Org


11078
2000
1078: USCG Hitron A109E Power 2000-Jan08

N109AH: Agusta Philadelphia toward 1078

11081
2000
1081: USCG Hitron A109E Power 2000-Jan08

N94AH: Agusta Philadelphia toward 1081


---

AgustaWestland, PA from Aug11


---

fuselage was observed on a flatbed semi trailer, travel+

11091
2000
1091: USCG Hitron A109E Power 2000-Jan08

N2EN: Agusta Philadelphia toward 1091

11095
2000
1095: USCG Hitron A109E Power 2000-Jan08

N6JE: Agusta Aerospace Corp


---

AgustaWestland, PA Aug11


---

Headed west on I-70 through Indianapolis on a flatbed t+

11098
2000
1098: USCG Hitron A109E Power 2000-Jan08

N7AD: Agusta Philadelphia toward 1098

11099
2000
1099: USCG Hitron A109E Power 2000-Jan08

N6VZ: Agusta Corp Oct00


---

Agusta Corp from Jan08; AgustaWestland, PA from Aug11


---

at Millville, NJ

11109
2001
1109: USCG Hitron A109E Power 2001-Jan08

N109CG: Agusta Philadelphia toward 1109

11113
2001
1113: USCG Hitron A109E Power 2001-Jan08

N109AL: Agusta Philadelphia toward N109AL