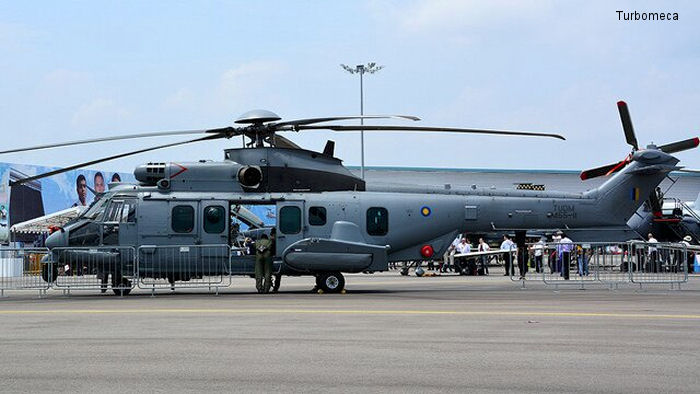 Entered Service in November 2012, twelve EC725AP ordered for search and rescue and utility missions under a contract signed in 2010. As of 2018, RMAF H225M fleet has achieved 13,000 flight hours.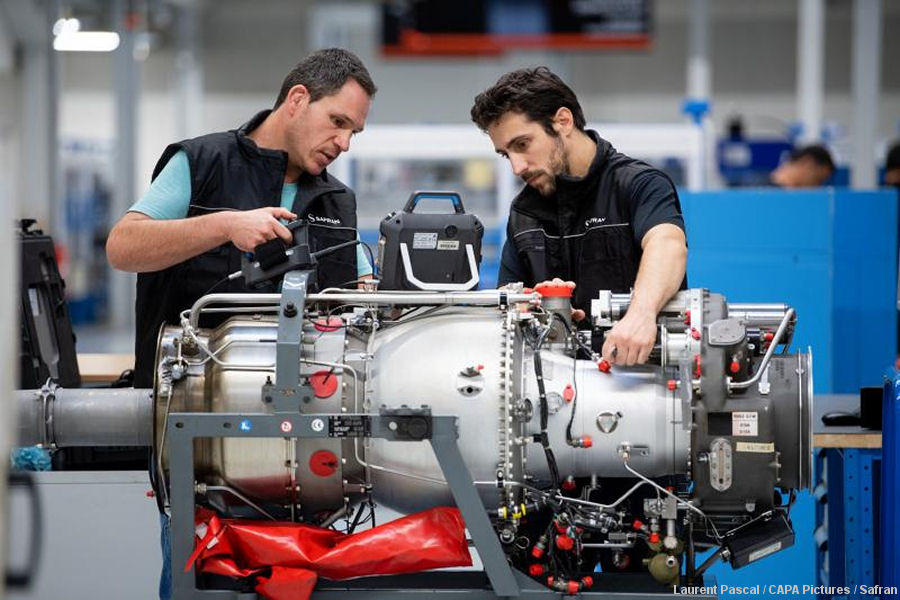 Safran Supports Malaysian H225M Engines, 07-Jul-21 : #Makila Royal Malaysian Air Force (RMAF, TUDM) renewed Global Support Package (GSP) contract with Safran and Global Turbine Asia for maintenance of over 30 Makila 2A engines powering the Airbus H225M helicopter fleet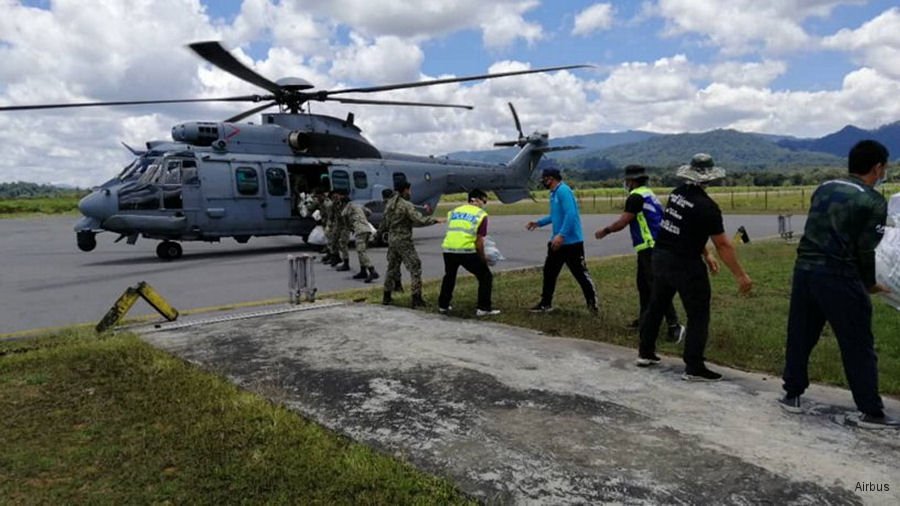 Malaysia Deploys H225M Against Coronavirus, 17-Apr-20 : #coronavirus The Royal Malaysian Air Force (RMAF/TUDM) deploys its Airbus H225M/EC725 helicopters in the fight against the Coronavirus (COVID-19) outbreak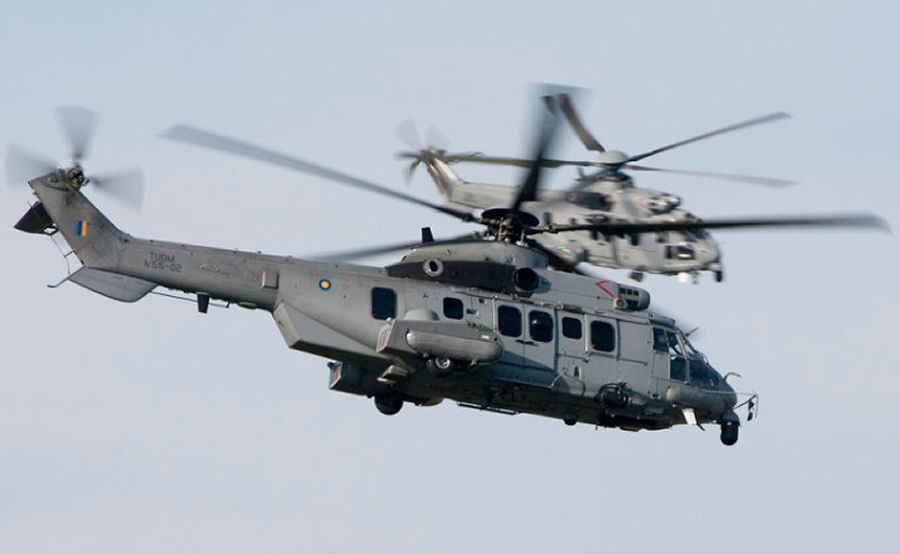 13,000 Flight Hours for Malaysian H225M Fleet, 17-Apr-18 : The 12 Royal Malaysian Air Force EC725 achieved 13,000 flight hours since entered service in 2012. Serial M55-02 recognized in ceremony by Airbus during the DSA 2018 exhibition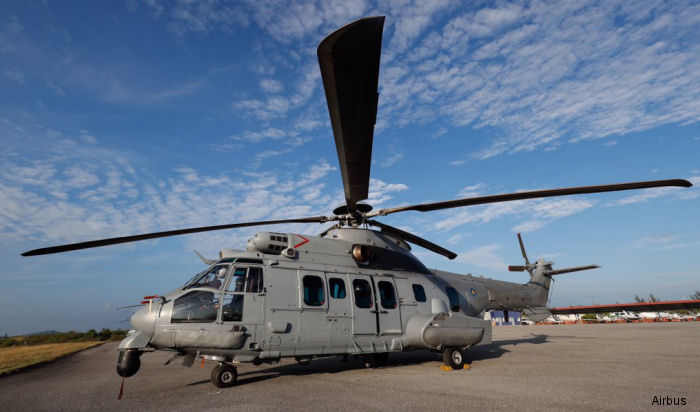 10,000 flying hours for Malaysian H225M, 22-Mar-17 : LIMA 2017 Airbus Helicopters held a ceremony during LIMA 2017 to celebrate the 10,000 safe flying hours for the Royal Malaysian Air Force's fleet of 12 EC725AP/H225M helicopters in service since 2012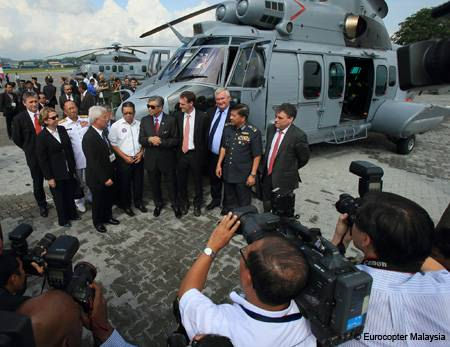 First two EC725 for Royal Malaysian Air Force, 03-Dec-12 : The initial two Eurocopter EC725 helicopters for the Royal Malaysian Air Force were formally presented today during a ceremony in Kuala Lumpur, with the first unit being delivered on time and the second unit coming three months ahead of schedule.