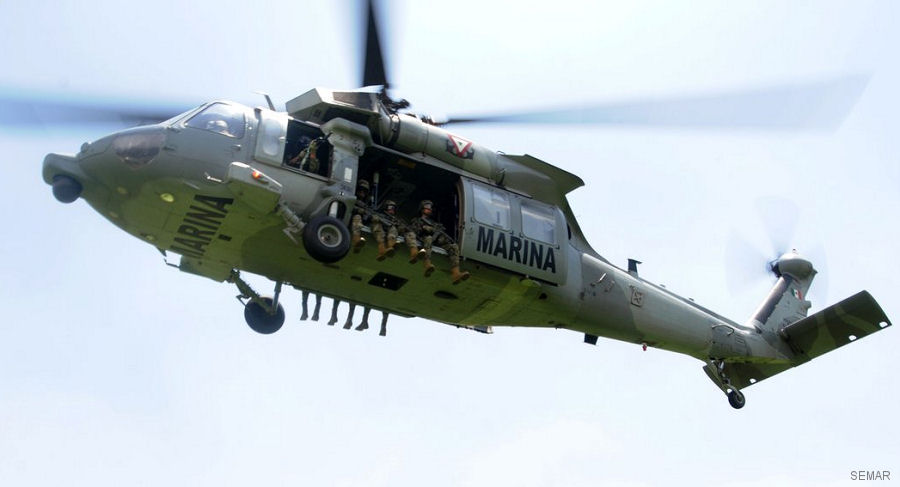 First 3 delivered in 2011 with serials AMHA (
Armada de Mexico Helicoptero de Apoyo
, Mexican navy support helicopter ).
On April 2018 was announced
FMS order
for 8 MH-60R shipborne helicopters but in July, new president-elect Andres Manuel Lopez Obrador announced intention to cancel the pending acquisition valued $1.2 billion as part of his cost-cutting programme for the government.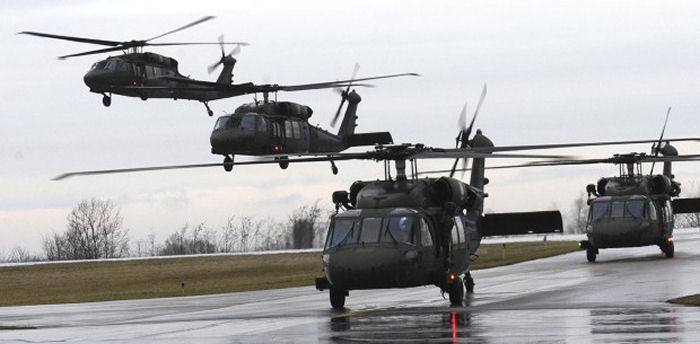 Colombia to Support Black Hawk in Latin America, 04-Aug-16 : Formed in 2012, Sikorsky Colombia operates a Black Hawk depot repair facility fully tooled and equipped to provide complete airframe structural repairs and is now offering its services to Mexico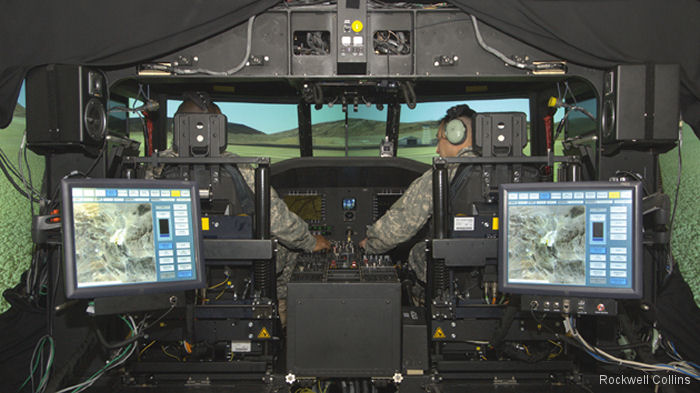 Mexican Navy UH-60M Black Hawk Simulator, 06-Jul-16 : Rockwell Collins will deliver one Transportable UH-60M Black Hawk Operations Simulator (T-BOS) to the Mexican Navy in Veracruz making this delivery the seventeenth T-BOS delivered to domestic and international customers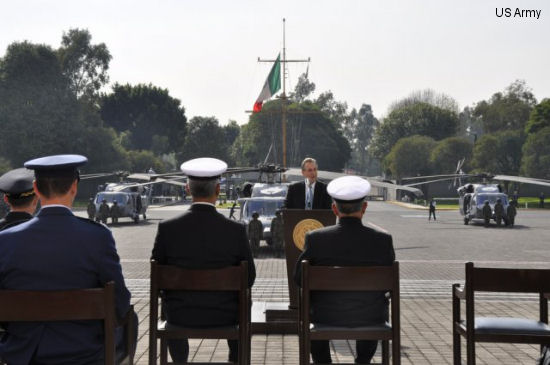 Three UH-60M to the Mexican Navy, 03-Oct-11 : REDSTONE ARSENAL, Ala. By USASAC Public Affairs -- The U.S. Army Security Assistance Command delivered three UH-60M Black Hawk helicopters to Mexico City, Mexico, this month through its Foreign Military Sales (FMS) program. The helicopters will be used by the Navy Secretariat (SEMAR), which is responsible for the safety and security of Mexico's waters and coastlines.
C/N
Built
ID In this Organisation
In other Org


ANX-2300: Marina ANX2300 d/d 15sep11 as AMHA-300; pictured on delivery+

ANX-2301: Marina ANX2301 d/d 15sep11 as AMHA-301

70-3592
ANX-2302: Marina ANX2302 d/d 15sep11 as AMHA-302

ANX-2303: Marina ANX2303 Mar17

ANX-2304: Marina ANX2304

ANX-2305: Marina ANX2305

ANX-2306: Marina ANX2306

ANX-2307: Marina ANX2307

ANX-2308: Marina ANX2308

ANX-2309: Marina ANX2309