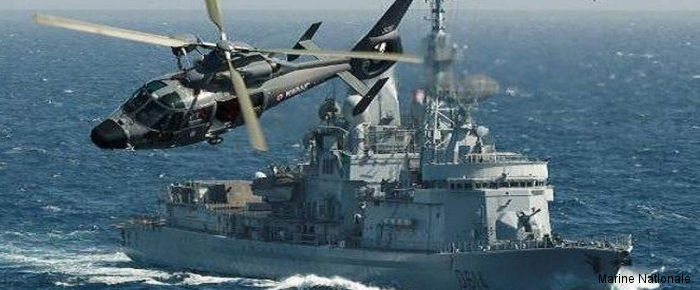 The
Eurocopter Panther
are listed here. For earlier Aerospatiale Dauphins airframes please see
listed separately
.
On August 2011 the French Navy received their first AS.365N3+ which is equipped with new avionics. Two of them will be deployed in Tahiti, French Polynesia.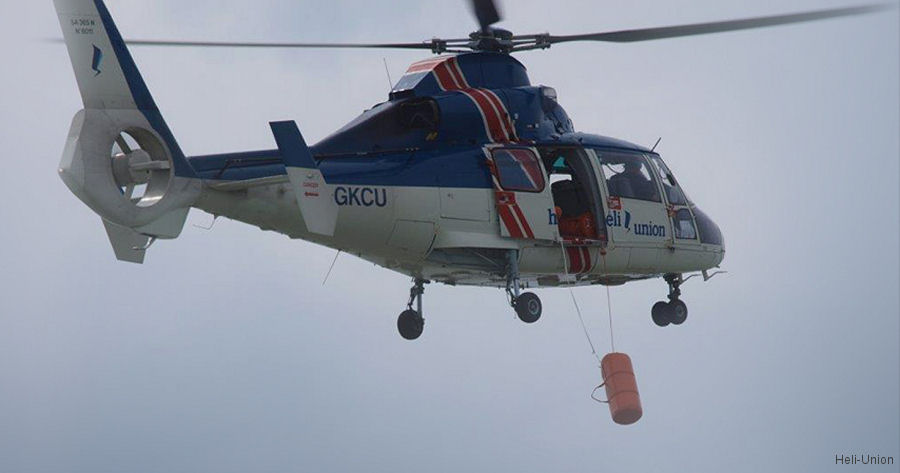 French Navy Leased Interim Helicopters, 06-Feb-20 : #Interim France launch development of the H160M Guépard as the future helicopter of the armed forces. The French Navy will lease 12 Dauphin from Heli-Union and obtain 4 new H160 from Babcock for SAR as an interim measure after the retirement of the Alouette III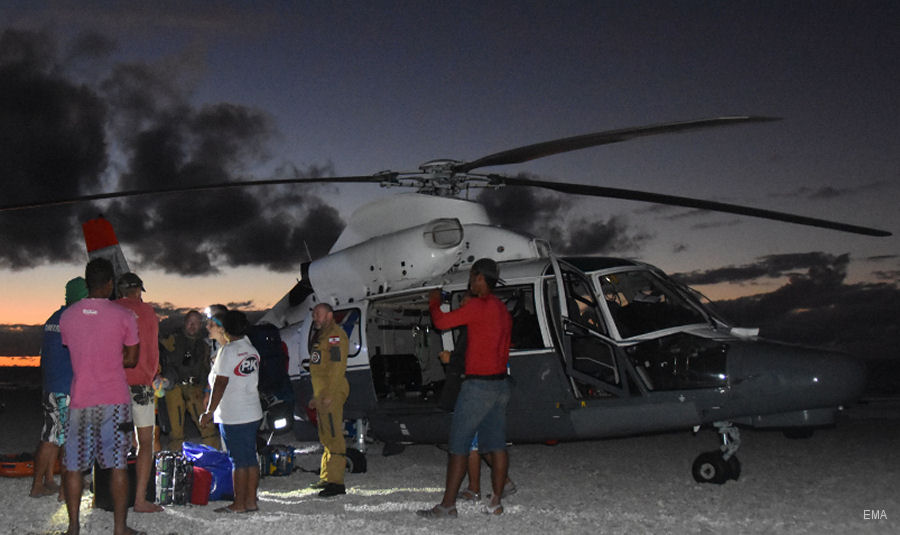 Taihiti Dauphin Most Distant Operation, 30-Aug-18 : #Tahiti An AS365N3+ Dauphin from the French Navy 35F detachment flew 3,426 km / 1.849 nm in 14 hours to complete a medical evacuation from a remote atoll. It was the single most distant operation ever conducted by these Tahiti based helicopters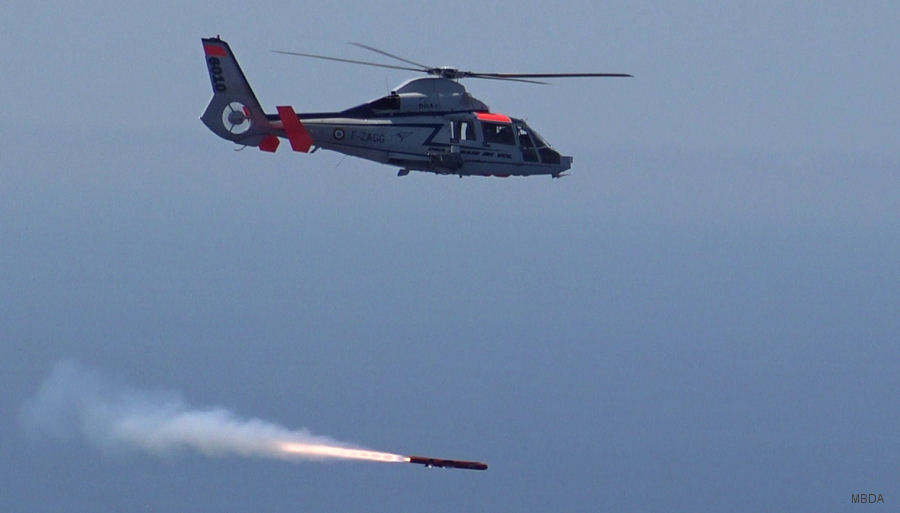 French First Test Firing of Sea Venom / ANL, 04-Jul-17 : French DGA (Direction Générale de l'Armement) Dauphin helicopter completed first firing of the MBDA Sea Venom / ANL missile at the Île du Levant test range. Intends to replace Sea Skua and AS-15TT
C/N
Mod
Built
ID In this Org
In other Org


6436
as565sa
436: FN in 1996 36F

6452
as565sa
452: FN

6453
as565sa
453: FN, 36F 2002

6466
as565sa
466: FN, 36F 1995

6486
as565sa
486: FN; 1996 36F

6488
as565sa
488: FN

6503
as565sa
503: FN; May09 36F

6505
as565sa
505: FN; mar1999 deployed aboard Courbet F712.; 2001 36F

6506
as565sa
506: FN; 14jul09 14F

6507
as565sa
507: FN; 36F Flew in parade quatorze juillet 2010.

6510
as365n3
F-GVHN: FN Feb09-Jun10 35F; The first of 2 AS365 leased to fill the +

OO-NHV: Noordzee, test serial ex F-WWOZ; 2009 leased to French +


---

NHV; returned back after lease French Navy


---

Dutch Coast Guard, op by NHV; 26jul18 pictured (pic2) t+


---

pictured (pic3) supporting the KNRM Huizen rescuing a k+

6511
as565sa
511: FN in 2003 36F

6519
as565sa
519: FN, 36F 2002

6522
as565sa
522: 36F special c/s Flew in parade quatorze juillet 2010.

6524
as565sa
524: FN; Montelimar helicopter meeting 2008

6540
as365n3
1998
F-HCHN: FN May09-Jun11; 35F Flew in parade Quatorze Juillet 2010

F-GIZU: Heli Union, to EP-HDS


---

- EP-HDS: Iran, from late 1998


---

F-GXXB: Heli Union, 2006 to OO-NHC


---

OO-NHC: Noordzee Helikopters Vlaanderen from 2006; 2009 lease+


---

NHV; returned back after lease French Navy, repainted +


---

pictured (pic2) at Ostend-Brugge international airport


---

TU-VHX: pictured (pic3) in Ivory Coast police colours with NHV+

6754
as365n3
2006
OO-NHY: Marine Nationale; Jan19 asg 22S in full Aeronavale livery pi+

OO-NHY: NHV, test serial F-WWOI


---

pictured (pic1) at Ostend for service support from Rus+

6783
as365n3
OO-NHN: Marine Nationale; Oct18 asg 22S

F-WQSR: Heli Union Dec07, test serial F-WQDP,


---

D2-EWF: Sonair 2008-2010?


---

OO-NHN: NHV from 2011?


---

NHV Mar19?

6809
as365n3
OO-NHO: Marine Nationale from 2018; May18 as 22S

F-WQAI: Heli Union Dec07, test serial F-WWOY


---

D2-EWH: Sonair 2008-2010


---

OO-NHO: NHV from May11; arrived disassembled in truck at Osten+

6831
as365n3
OO-NHD: picture in French Navy livery at Ostend for 22S

OO-NHD: NHV, test serial F-WWOO; pictured at Perpignan, France

6872
as365n3+
6872: FN, 35F 2011 Tahiti, test serial F-WWOZ

6928
as365n3+
6928: FN, 35F 2012 Tahiti, test serial F-WWOP

22 C/N.