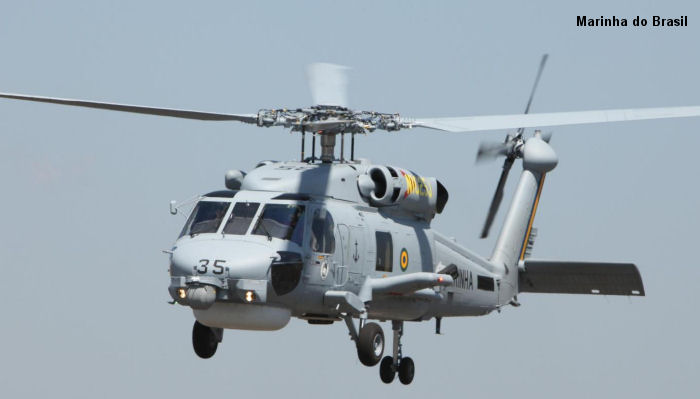 Six helicopters were bought via FMS in 2008. They are known as MH-16 (Multi-emprego) with first four serials assigned by 2010: N-3032 to N-3035. On 30 July 2012 the first two aircraft arrived at Cabo Frio airport aboard a USAF C-17 cargo plane.

On October 2013, two additional anti-submarine warfare/anti-surface warfare Lot II S-70B were ordered. Again under the Foreign Military Sales (FMS) Program.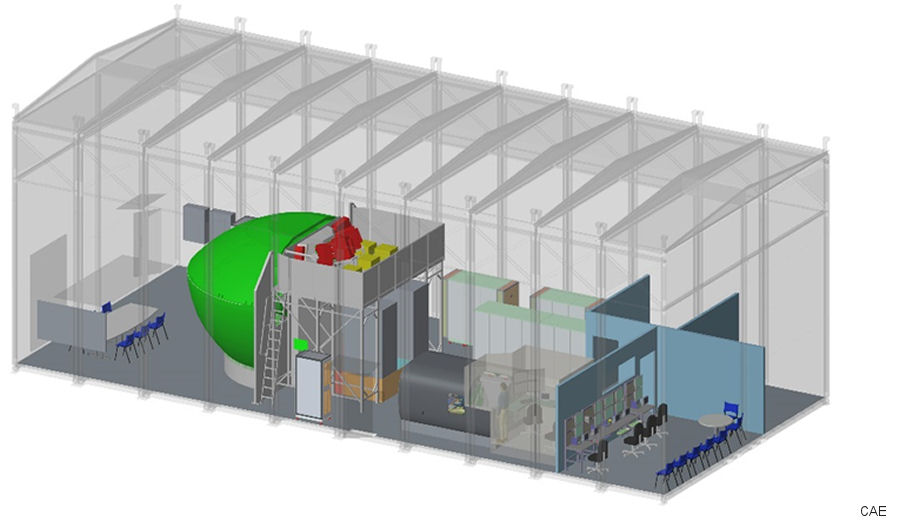 Brazilian Navy S-70B Seahawk Simulator, 07-Mar-18 : CAE awarded US Navy foreign military sale (FMS) contract to design and manufacture training devices for the Brazilian Navy S-70B Seahawk to be installed at São Pedro da Aldeia naval airbase near Rio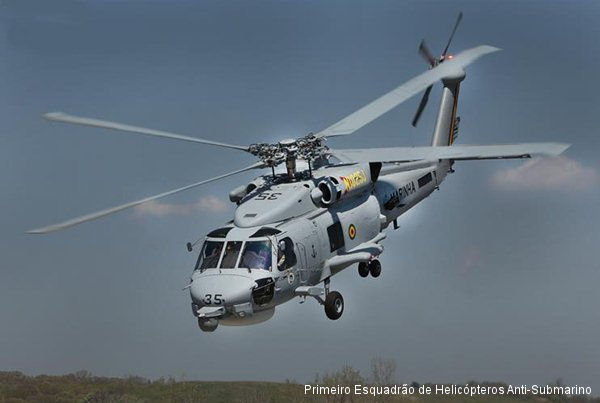 First two Marinha MH-16s arrived to Brazil, 30-Jul-12 : Automatic Translation - They arrived today July 30 at the Cabo Frio International Airport the first two MH-16 helicopter "Seahawk" for the Navy of Brazil (MB).
C/N
Built
ID In this Org
In other Org


N-3032: Marinha MH-16 type; f/f 07sep11 as N1072W; serial to be conf+

70-3793
N-3033: Marinha MH-16 type from Aug12

70-3811
N-3034: Marinha MH-16 type d/d 30jul12, HS1; pictured

N-3035: Marinha MH-16 type d/d 30jul12, test serial N1025J; asg HS1;+

N-3036: Marinha MH-16 type d/d 27jul15

70-4317
N-3037: Marinha MH-16 type d/d 27jul15