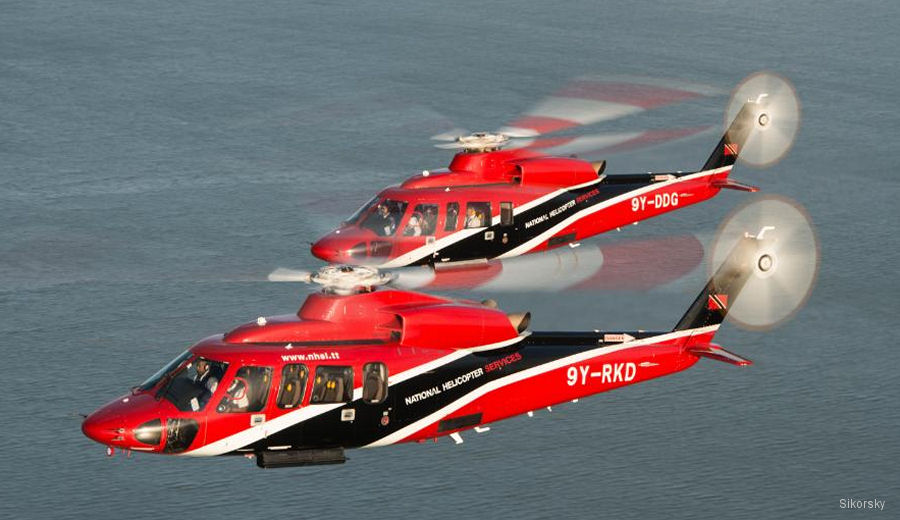 As of 2019, NHSL fleet includes three Sikorsky S-76C and three S-76D aircraft. NHSL completed the first-ever commercial revenue flight with the S-76D in February 2014, and since then, NHSL S-76Ds have flown more than 10,000 hours, with 97 availability rates.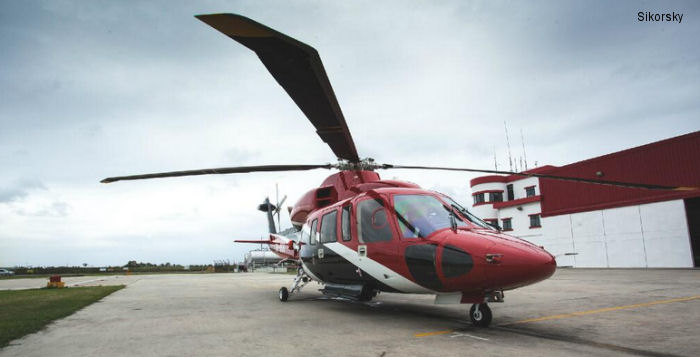 NHSL reaches 500 flight hours in S-76D, 14-Jul-14 : FARNBOROUGH AIR SHOW – Sikorsky Aircraft Corp. announced today that National Helicopter Services Ltd. (NHSL) recently reached 500 flight hours in its S-76D helicopter.
Milestone leases first S-76D to NHSL, 25-Feb-14 : Heli-Expo 2014 ANAHEIM, CA, USA – Milestone Aviation Group, the global leader in helicopter leasing, announced today at Helicopter Association International's Heli-Expo that it has financed the delivery of a Sikorsky S-76D to Trinidad and Tobago's National Helicopter Services Limited (NHSL).
Sikorsky recognized S-76 NHSL service, 05-Mar-13 : Stratford, Connecticut - Sikorsky Aircraft Corp. today recognized its customer, National Helicopter Services Limited of Trinidad & Tobago, for its longtime operation of S-76 helicopters over a 35-year relationship.