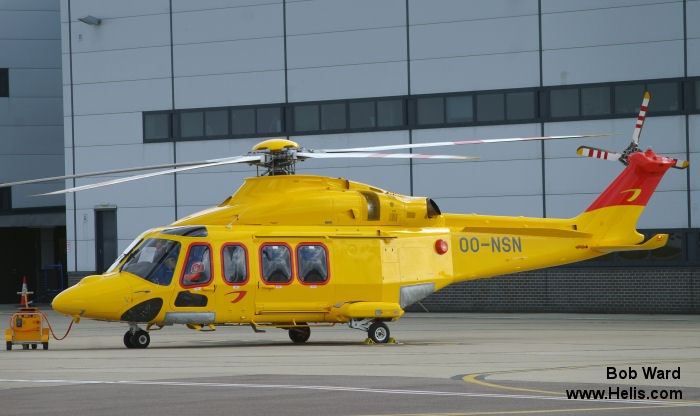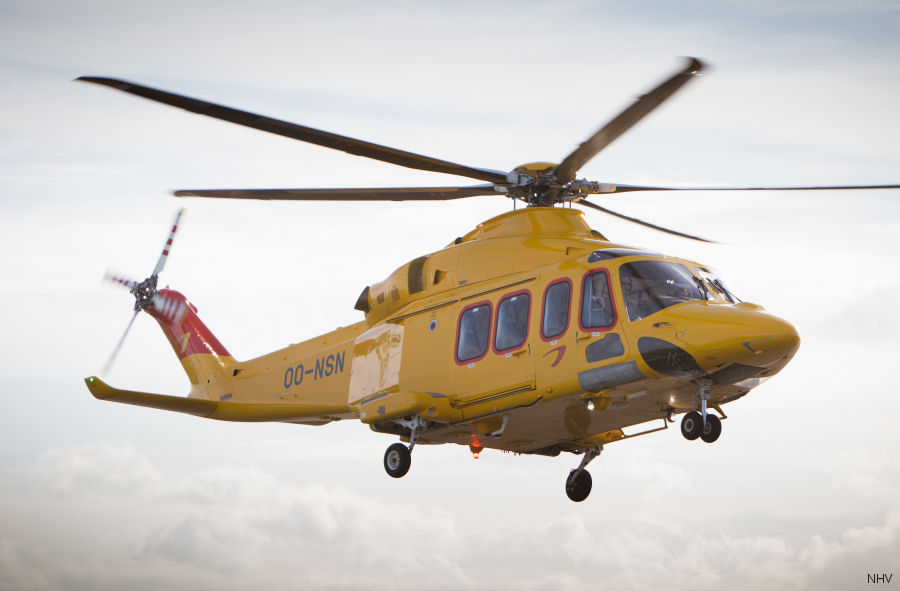 NHV AW139 Contract for Shell UK & NAM, 01-Jul-20 : #oilandgas NHV signed 3-year contract with Shell UK and NAM. Starting July 1st an AW139 from Norwich, UK and another one from Den Helder, Netherlands in offshore daily flights to the Southern North Sea (SNS)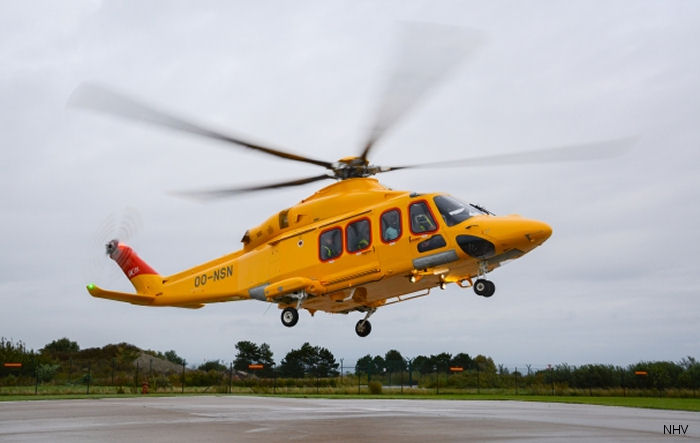 NHV Takes Delivery of its Fourth AW139, 01-Sep-15 : NHV announced that it has taken delivery of their fourth AW139 intermediate twin helicopter. The newest aircraft will be based in Norwich performing offshore transport missions in the North Sea.
C/N
Mod
Built
ID In this Org
In other Org


31700
2015
OO-NSN: pictured (pic1) at Ostend on delivery flight from Milan Ita+

G-NHVN: NHV UK from Oct19


---

pictured (pic4) offshore energy transport at Norwich


---

pictured (pic5) at Norwich Airport, between Oil and Gas+

41513
2016
OO-NSQ: NHV Jul18-Oct19, pictured (pic1)

N605SH: AgustaWestland, PA Dec16-Jun18


---

G-NHVP: NHV UK from Oct19


---

pictured (pic2) with offshore helicopters grounded unt+


---

pictured (pic3) at Norwich



2 C/N.