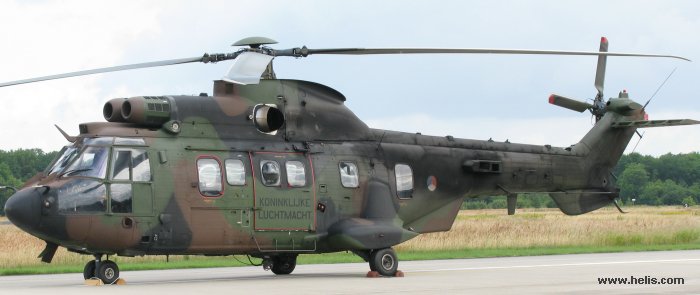 17 AS-532 Cougar medium weight transport helicopters were delivered from May 1996.

By 2009 they received a Mid-Life Update programme. On April 2011 was announced a premature retirement of these helicopters as part of a Dutch defense cuts plan. In 2012, 9 of them were put in storage with the rest to be phased out in 2017 but in 2014 they were all reactivated due delays in the NH90 delivery program. Expected to be in service until at least 2018.
On February 2018, RNLAF signed contract with
Heli-One
for maintenance support of 12 operational Cougars plus 5 in storage.
More News ...


Deployments