First flight
of the Chinook HC.4 took place at
Fleetlands
on 9 Dec 2010. It includes a Thales TopDeck
glass cockpit
, mission planner and more powerful Honeywell/Lycoming T55-714 engines.

Project JULIUS modified 38 Mk2/2A Chinooks into the Mk4/4A configuration and eight Mk3 Chinooks into the Mk5 configuration.
For a summary of the Chinook in RAF service, please follow
this link
.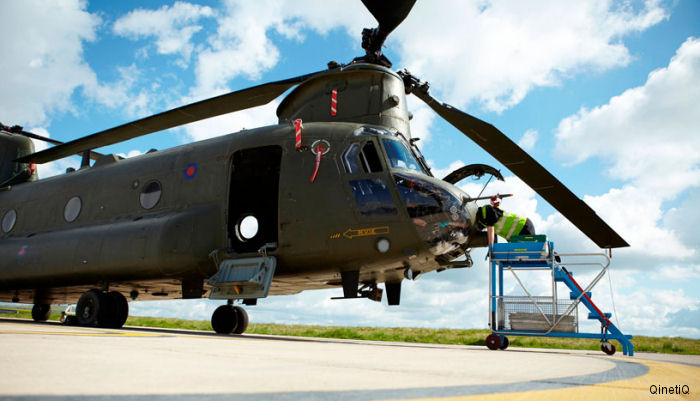 QinetiQ to Support RAF Chinook Upgrade, 20-Oct-15 : QinetiQ has signed a £5.2m contract with the UK Ministry of Defence (MOD) to independently evaluate Boeing's Digital Automatic Flight Control System upgrades to the Chinook helicopter.
Chinook HC.4 operational in Afghanistan, 10-Jan-13 : With an initial release to service granted in May 2012, RAF Chinooks crews were able to begin their operational work-up on the Mk 4 before declaring an initial operating capability in June 2012.