Refurbished UH-1H to train USAF helicopter student pilots. Some of the helicopter benefits include an engine upgrade from 1400 to now 1600 brake horsepower, stronger transmission, main rotor shaft, strengthened tail boom, repositioned tail rotor to the right side for better efficiency and an all new glass cockpit with its three large multi function displays and an emergency location transmitter.
First aircraft
delivered
on November 5, 2005.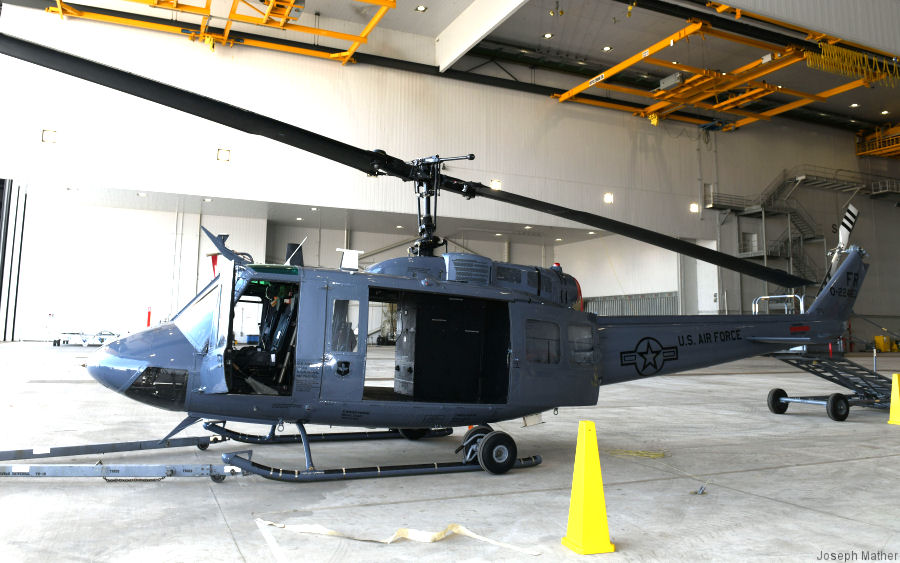 USAF TH-1H Overhaul at Robins AFB, 17-Oct-20 : Robins AFB 563rd Aircraft Maintenance Squadron completed a proof-of-concept overhaul of a Bell TH-1H Huey II trainer helicopter. The Warner Robins Air Logistics Complex (WR-ALC) provides Programmed Depot Maintenance to a variety of aircraft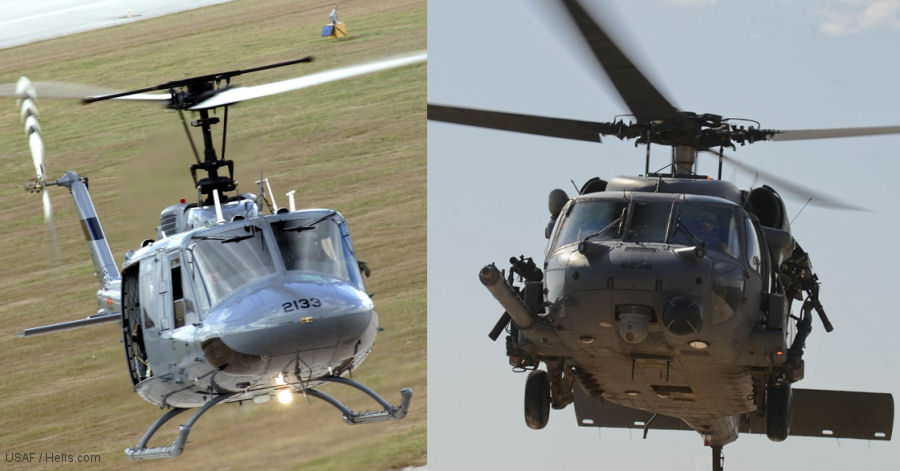 Erickson to Support USAF HH-60G and TH-1H, 01-Nov-19 : #Maintenance Erickson awarded 7-year contract for maintenance and modifications of HH-60G Pave Hawk, TH-1H Huey II, and UH-1H Huey helicopters used by the US Special Forces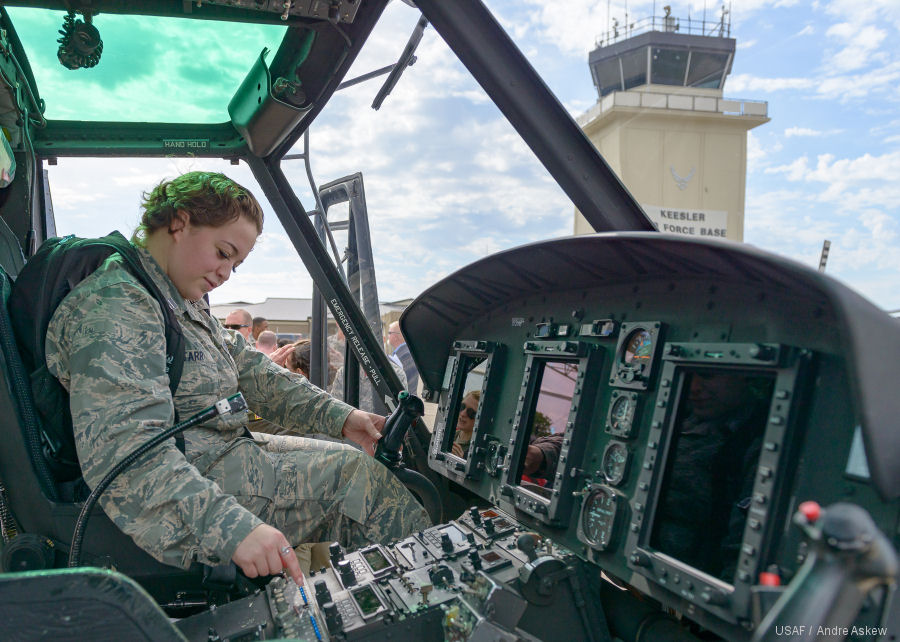 "Project da Vinci" Transforms USAF' Pilot Training, 15-Oct-19 : #PilotTraining USAF' 23rd Flying Training Squadron (23 FTS) implementing new rotary-wing helicopter pilot training under "Project da Vinci" (or "Rotary-Wing Next" ) in Fort Rucker Alabama in order to reduce time from 28 to 14 weeks needed for the formation of UH-1N, HH-60G and CV-22 students
Air Force introduces new helicopter for pilot training, 28-Oct-05 : RANDOLPH AIR FORCE BASE, Texas by Capt. Gideon McClure, AETCNS -- The Air Force will rollout the TH-1H helicopter at the home of Pilot Instructor Training and Headquarters Air Education and Training Command on Nov. 5 in conjunction with the base's 75th Anniversary and 2005 Air Show.