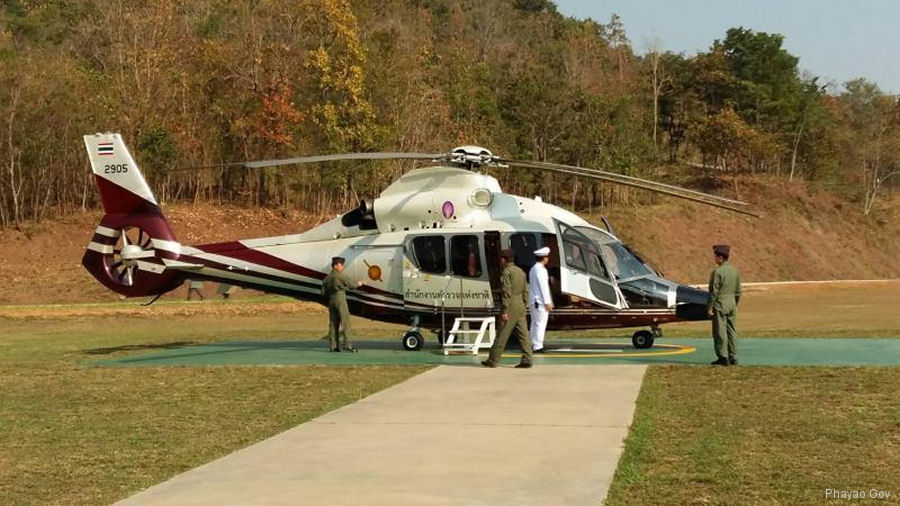 Royal Thai Police signs contract for 3 EC155, 08-Sep-09 : Hong Kong, Eurocopter, the world's leading helicopter manufacturer is pleased to announce the contract signature of 3 EC155 Dauphin helicopters with the Royal Thai Police (RTP) at Asian Aerospace in Hong Kong. These 3 new medium weight twin-engine helicopters will be delivered in 2011 and will be dedicated to VVIP missions.
C/N
Mod
Built
ID In this Organisation
In other Org


6653
2901: Police ex F-WWOJ

F-WWOJ: Eurocopter toward 2901

6887
2903: Police by 2011

F-OKFM: Eurocopter France

6908
2905: Police ex F-OKFN

F-OKFN: Eurocopter France toward 2905

6914
2904: Police

F-OKFO: Eurocopter France, to 2904

4 C/N.