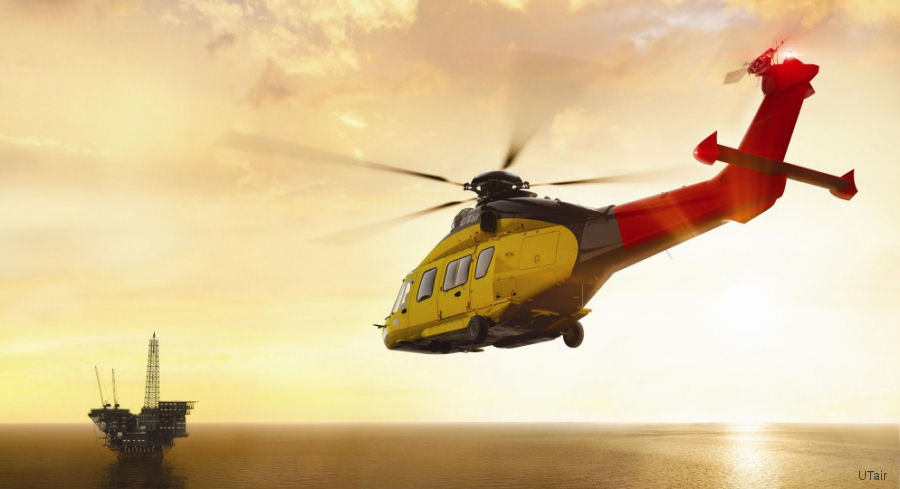 UTair Aviation was launch customer for the Eurocopter EC175 ordering 15 to begin service in 2014.

As of 2016, only 1 aircraft delivered but has been returned to Airbus since then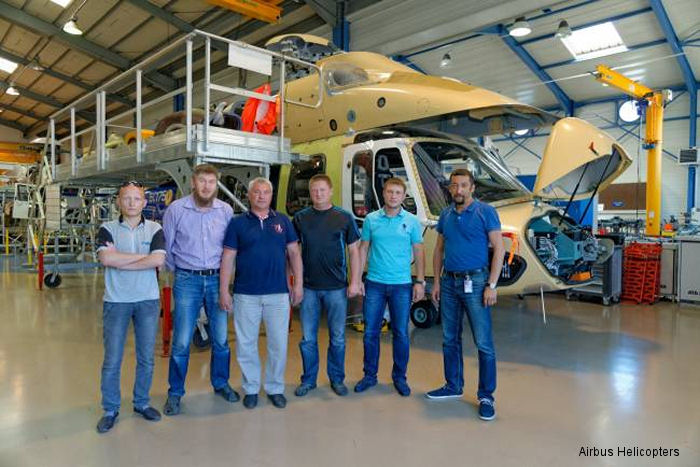 UTair first to receive EC175 maintenance training, 17-Jul-14 : A team of six technicians working for Russian helicopter operator UTair gathers closely around the EC175 full-size maintenance training helicopter installed at Airbus Helicopters Training Services in Marignane, France.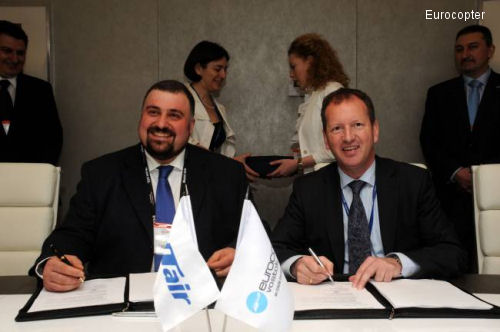 UTair orders 15 EC175 and 20 AS350B3e, 03-Jul-11 : One of the world's fastest-growing suppliers of airlift services – Russia's UTair – has made two major Eurocopter helicopter acquisition decisions, positioning the company for future growth and further expanding its relationship with Eurocopter.
C/N
Mod
Built
ID In this Org
In other Org


5003
-: UTair ntu

F-WMXC: Airbus Helicopters France; Nov14 yellow/black/red liver+


---

F-HCEI: pictured at HeliExpo 2015, Orlando, FL in offshore NHV+


---

at Mexico City in Demo Flights Tour


---

May/Jun15 Brazil demo tour oil industry





1 C/N.