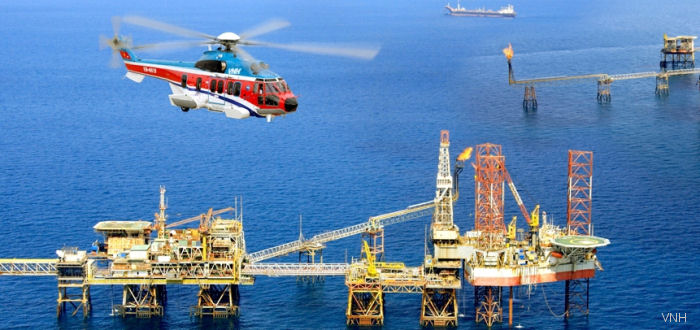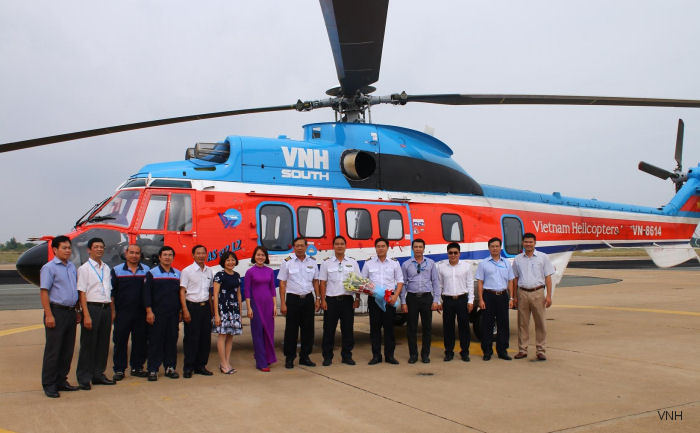 Airbus Completes VNH AS332L2 Overhaul, 09-Dec-16 : Vietnam's VNH South AS332L2 returned to Vung Tau after completion of its overhaul at Airbus Helicopter Malaysia's MRO facility in Subang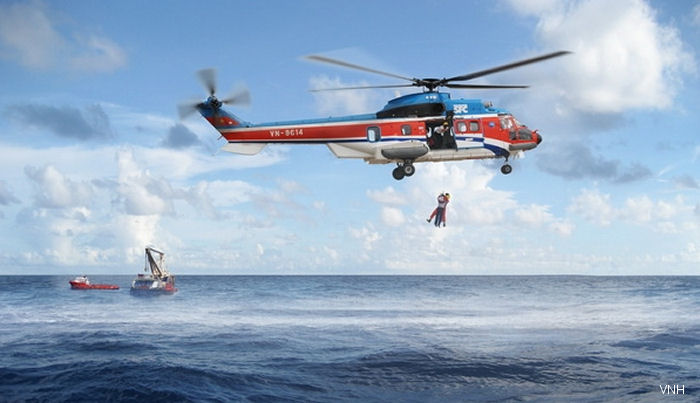 Vietnam EC225 And AS332L2 Prepared to Fly, 16-Nov-16 : Based on EASA, Civil Aviation Administration of Vietnam issued lift of ban for the AS332L2 and EC225 helicopters to allow operators to return the fleet to service.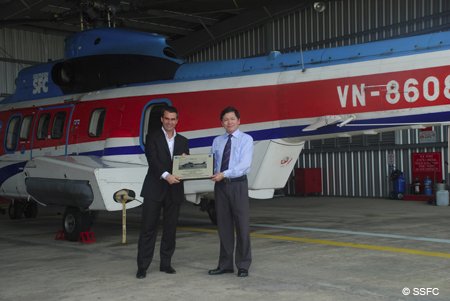 SSFC logs 10,000 flight hours with one of its Super Puma, 21-Sep-10 : Marignane, An AS332L2 Super Puma helicopter operated by Vietnam's Southern Service Flight Company (SSFC) has surpassed the 10,000 flight hour milestone. Operations performed by this Super Puma range from the servicing of offshore oil rigs, cargo sling missions and evacuation duties to VIP transportation of top government officials.
C/N
Mod
Built
ID In this Organisation
In other Org


2348
as332l2
1993
VN-8608: SSFC offshore at Cuu Long JOC 2007-Jan16

F-GLHS: Eurocopter May93-Sep94, test serial F-WTNR

2366
as332l2
VN-8609: VN-8609; to LN-OHH

LN-OHH: Helikopter Service; to 9M-STR


---

9M-STR: MHS Aviation 2006

2380
as332l2
VN-8610: SSFC

2664
as332l2
VN-8614: SSFC; ex F-OISY

2672
as332l2
VN-8616: SSFC; ex F-OISZ

2730
ec225lp
2009
VN-8618: SSFC; as F-WWOZ /H24 at Paris Air Show 2009

2735
ec225lp
VN-8619: Southern Vietnam Helicopter Company; Sep13 flew 160 hours

2857
ec225lp
VN-8620: SSFC VNH South, test serial F-WWOZ; 24may14 pictured during +

8 C/N.