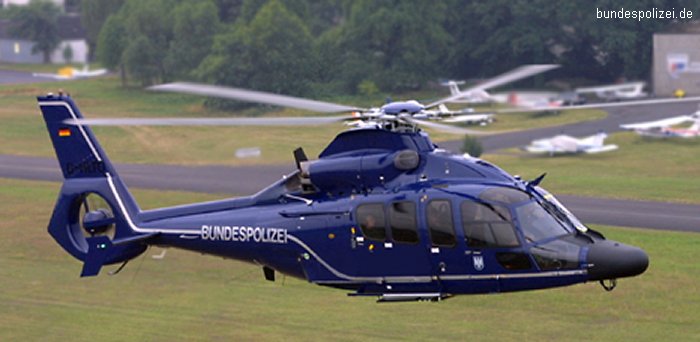 The first EC155B helicopters were delivered in March 1999 to the German federal Border Guards (Bundesgrenzschutz, BGS). As a launching client, the BGS placed orders for 13 machines. Two EC155B1 arrived later

From 2005 they are operated by the Bundespolizei.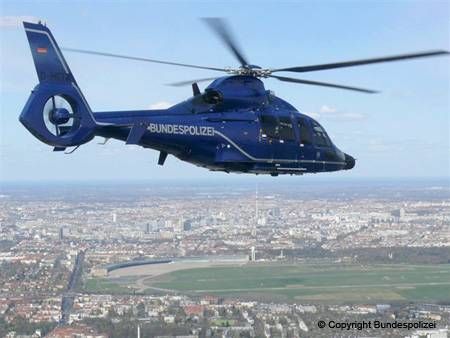 Last two of twenty Bundespolizei EC.155, 27-Jun-12 : The German Federal Police today formally accepted its remaining two EC155 B1 helicopters from Eurocopter to complete an extensive fleet upgrade program involving 20 of these versatile, multi-role, twin-engine rotary-wing aircraft.