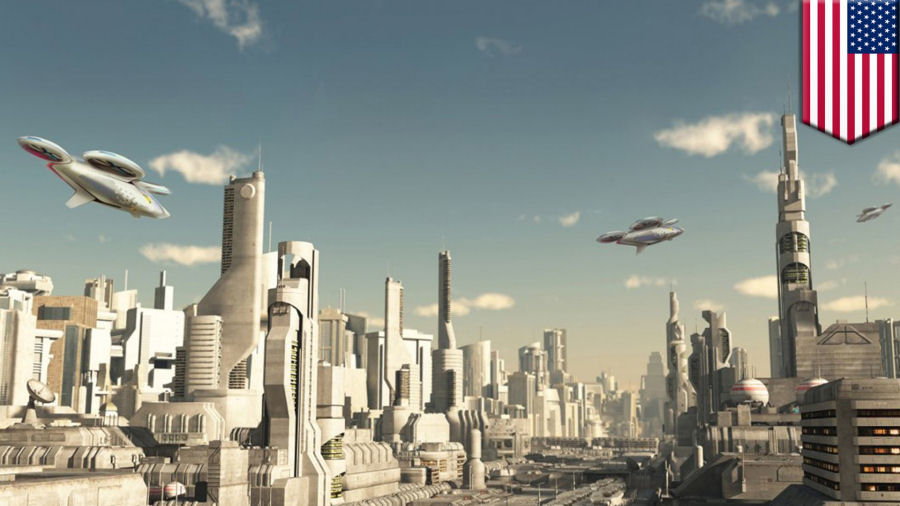 Airbus Helicopters, April 24, 2017 - Washington, D.C. — A³ by Airbus, the advanced projects and partnerships outpost of Airbus in Silicon Valley, in cooperation with AUVSI, the world's largest nonprofit organization devoted exclusively to advancing the unmanned systems and robotics community, called on aviation and aerospace industry leaders, regulators, as well as technologists to cooperate in developing standards for self-piloted passenger aircraft and the regulatory pathways required to make large-scale automated passenger flight possible in urban areas.

"The ability to be transported safely and quickly through a city in a self-piloted aircraft is no longer science fiction," said Rodin Lyasoff, CEO of A³ by Airbus. "Advances in propulsion, battery performance, air traffic management, autonomy and connectivity mean that this mode of transportation is capable of benefiting millions of people in years, not decades. Urban Air Mobility will significantly change how we live and work for the better, but bridging from feasibility to reality will require close cooperation between the public and private sectors to define appropriate regulations."

A³ and AUVSI last week held a workshop at the Airbus Experience Center in Washington, D.C. that included key participants from the Federal Aviation Administration, industry groups and aviation companies, in order to focus on developing solutions in two key regulatory areas:

Certification: Autonomous passenger aircraft currently have no clear path to certification. Regulators and industry leaders must partner to develop certification pathways specific to these types of aircraft, including airworthiness standards for Vertical Takeoff and Landing (VTOL), electric propulsion, fly-by-wire systems, software and sense-and-avoid systems.
Air Traffic Management: These vehicles will require safe, secure and scalable air traffic management solutions to enable point-to-point self-piloted operations. That system must operate to keep manned and unmanned aircraft safe and enable remote sensing applications. This would necessarily include rules that allow Beyond Visual Line of Sight (BVLOS) operations and operations over people.

"Industry and regulatory leaders alike recognize the complexity of integrating automated passenger aircraft into urban airspace," said Brian Wynne, President and CEO of AUVSI. "And just as importantly, they recognize the need to fully partner in developing the standards and rules needed to ensure successful development of this class of aircraft, as well as safe and efficient operations. Last week's discussion is a great demonstration of commitment to that joint approach and the future progress we can expect as a result."

Airbus is harnessing its expertise, technology breakthroughs and innovative business models to actively develop a number of radical urban air mobility concepts that will contribute to relieving urban congestion. Adding the third dimension to seamless multi-modal transportation networks in smart cities will, without a doubt, improve the way we live and how we get from A to B. Current projects include Vahana, CityAirbus, Voom, and Skyways.

A³ announced last year that it is developing Vahana, a self-piloted flying vehicle platform for individual passenger and cargo transport. The organization believes that the target market for such vehicles includes transport service providers, based on a system that could operate similarly to ride-hailing services, with the use of a mobile app to book a flight. A³ believes that global demand for this category of aircraft can support fleets of millions of vehicles worldwide. Flight tests of the full-scale vehicle prototype are slated for the end of this year.

A³ is also developing Voom, an effort to make helicopter transport accessible and affordable to the broader traveling public, especially in markets where ground transportation is congested or unreliable. The project centers on a mobile web platform that connects the rider with licensed air taxi companies. Voom is currently conducting a beta program in São Paulo, Brazil.

Modern air traffic management infrastructure is an important element to enabling new vehicles and services, so A³ is also closely investigating this space. The company is preparing to launch a project which will take a closer look at a real-time system trajectory management system that could one day allow airborne vehicles of all sizes and classes to share a common airspace and operate safely.

About A³ by Airbus: A³ by Airbus ("A-cubed") is the advanced projects and partnerships outpost of Airbus in Silicon Valley, with a mission to disrupt Airbus and the rest of the aerospace industry before someone else does.

About AUVSI: The Association for Unmanned Vehicle Systems International (AUVSI) is the world's largest nonprofit organization devoted exclusively to advancing the unmanned systems and robotics community. With members from government organizations, industry and academia, the AUVSI fosters, develops, and promotes unmanned systems and robotic technologies. AUVSI provides opportunities for information exchange, networking and business development and is the best resource for simply learning about unmanned systems and robotics or for staying abreast of the latest program and technology updates.

A³
Airbus Helicopters Inc
AUVSI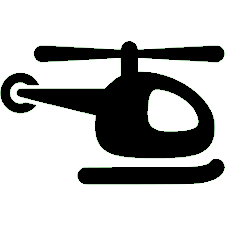 Helicopters UAV & Drones