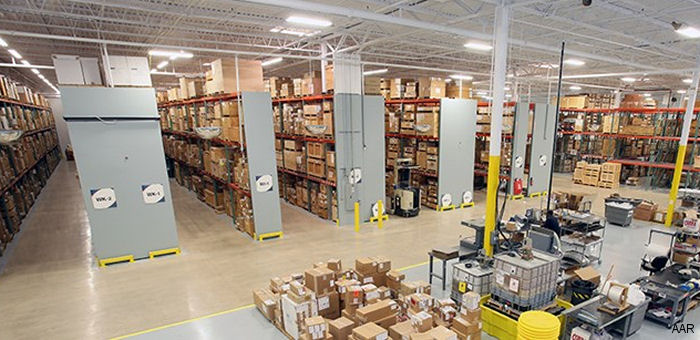 AAR, November 16, 2016 - WOOD DALE, Illinois – AAR, an independent provider of aviation services to airlines, original equipment manufacturers (OEMs) and MROs worldwide, now offers full visibility of its OEM factory-new parts inventory for commercial aircraft via its newly improved Online Parts Store, which is now available worldwide at aarcorp.com and other trusted online marketplaces.

"Providing easy and real-time access to AAR's OEM factory-new parts inventory expands purchasing solutions for our global customer base of commercial operators and MROs," said John Holmes, Chief Operating Officer of AAR Aviation Services.

Buyers searching on the enhanced AAR Online Parts Store have the ability to browse nearly 100,000 part numbers. Once registered, Parts Store users also have the benefit of customer pricing and instant purchasing, which saves time by replacing emails, phone calls and physical purchase orders. Once an order is placed, users can track shipping, including same-day option, and view order history for easy repeat orders. Customers can access AAR's Online Parts Store by visiting aarcorp.com and clicking on the "Parts Store" link in the upper right-hand corner, or directly at parts.aarcorp.com.

To further expand customer access to AAR's new parts inventory, the Company now lists OEM factory-new parts on trusted online marketplaces such as Aeroxchange, Partsbase and ILS to target specific markets, improve inventory planning, and quickly respond to OEM partner needs and customer inquiries. AAR distributes parts for Unison, Eaton, Meggitt and UTAS, among the more than 30 OEM partners.

"This expanded online sales presence is just one of the aftermarket solutions that AAR provides to our OEM partners," said Eric Young, Senior Vice President, OEM Aftermarket Solutions. "It also benefits operators by making it easier to access the OEM parts they need worldwide."

About AAR: AAR (NYSE: AIR) is a global aftermarket solutions company that employs more than 4,500 people in over 20 countries. Based in Wood Dale, Illinois, AAR supports commercial aviation and government customers through two operating segments: Aviation Services and Expeditionary Services. AAR's Aviation Services include inventory management; parts supply; OEM parts distribution; aircraft maintenance, repair and overhaul; and component repair. AAR's Expeditionary Services include airlift operations; mobility systems; and command and control centers in support of military and humanitarian missions.

AAR Corp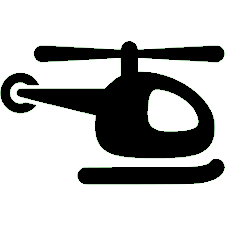 Helicopters Parts

Meggitt PLC
AAR Launches PAARTS STORE 2.0 at Helitech 2017