Bell Helicopter, April 22, 2015 - Fort Worth, TX - Bell Helicopter, a Textron Inc. company, continues to grow its presence in China with the announcement of letters of intent to purchase five aircraft during the Asian Business Aviation Conference & Exhibition (ABACE), held April 14-16.

"We were proud to be a major rotorcraft attraction at ABACE. While at the show, we met with many current and potential customers and provided updates on the capabilities our helicopters can deliver as China's air space restrictions continue to relax," said Chris Jaran, vice president of Commercial Sales and Marketing for Bell Helicopter in China.

During the course of the show, Bell Helicopter held signings for five new aircraft to customers in China:

- Guangxi Zhanzhuo General Aviation signed for one Bell 407GXP, the first of its type to be sold in China, to be used for low altitude tourism in Guilin, Guangxi Province.
- Nanjing Ruoer General Aviation signed a letter of intent to purchase two Bell 505 Jet Ranger X helicopters to be used for flight training.
- Jiangsu Shenghao also signed a letter of intent to purchase two Bell 505 helicopters to be used in for flight training and low altitude tourism.

"The excitement about our presence at ABACE, the continued recognition of our brand, and these letters of intent are indicative of the growing interest in Bell's customer-driven, high-performance aircraft in China," continued Jaran.

The Bell Helicopter chalet was visited by Matt Zucarro, president of Helicopter Association International; Ed Bolen, president and CEO of National Business Aviation Association; Max Baucus, US Ambassador to China; Guy Saint-Jacques, Canadian Ambassador to China; and Susan Kurland, Assistant Secretary for Aviation and International Affairs of the U.S. Department of Transportation.

On April 14, the team attended the 2nd China Private Jet Awards Dinner, held in conjunction with the show, where Jaran accepted an award for the Bell 407 being voted "Best Light Single Engine Helicopter" by U-Jet Magazine. The Bell 407 type aircraft is highly popular with customers in China, comprising 45 percent of Bell's current installed fleet of helicopters in the country. This is the second year the aircraft has been awarded this distinction.

Bell Helicopter showcased a Bell 505 mock-up as well as a corporate-configured Bell 429 at ABACE. Both aircraft are ideally suited for corporate/VIP missions.

Built on the platform of the Bell 407GX, the Bell 407GXP has an additional 50 lbs (22.5 kg) of carrying capability, coupled with the new M250 Rolls-Royce engine that promotes performance improvement and boosts power and fuel efficiency delivering class leading hot and high performance. The aircraft is also equipped with new avionics features such asa hover performance calculator improvement, as well as a transmission TBO extension of +500 hours.

The Bell 505 Jet Ranger X is a five-seat, single-engine, turbine helicopter and was recently voted "Best Light Single Engine Helicopter in China" by the Hurun Report. Its fully flat floor, increased cabin volume and clam shell doors provide the configuration flexibility needed in today's market. The customer-driven design of the aircraft places safety, performance and affordability at its forefront, blending proven systems with advanced technology and a sleek, modern design. Pilot workload is further reduced by the Turbomeca Arrius 2R engine with dual channel Full Authority Digital Engine Control (FADEC). The Bell 505 features a high inertia rotor system delivering superior auto rotation capabilities. With the ideal combination of speed, range and useful load, the Jet Ranger X is designed to deliver best-in-class performance.

The Bell 429 is a light twin-engine helicopter that offers exceptional flight performance with a fully integrated glass cockpit, advanced drive system and best-in-class WAAS navigation and IFR capability. Additional safety features include a collective mounted throttle, damage tolerant hub and rotor system, and energy attenuating seats. It is the first helicopter certified through the MSG-3 process, resulting in reduced maintenance costs for operators. The buyer will take advantage of the Bell 429'spacious cabin and extra large 60 inch side doors, as well as Instrument Flight Rules (IFR) capability certified for single or dual pilot operations to better fulfill their mission.

Bell Helicopter, a wholly owned subsidiary of Textron Inc., is an industry-leading producer of commercial and military, manned and unmanned vertical-lift aircraft and the pioneer of the revolutionary tiltrotor aircraft. Globally recognized for world-class customer service, innovation and superior quality, Bell's global workforce serves customers flying Bell aircraft in more than 120 countries.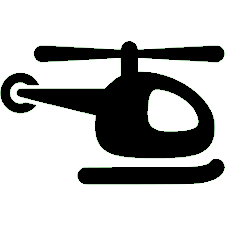 Aircraft mentioned in this article :
429 B-7488 ( Shanghai Zenisun Investment Group )




Bell Helicopter

Reignwood