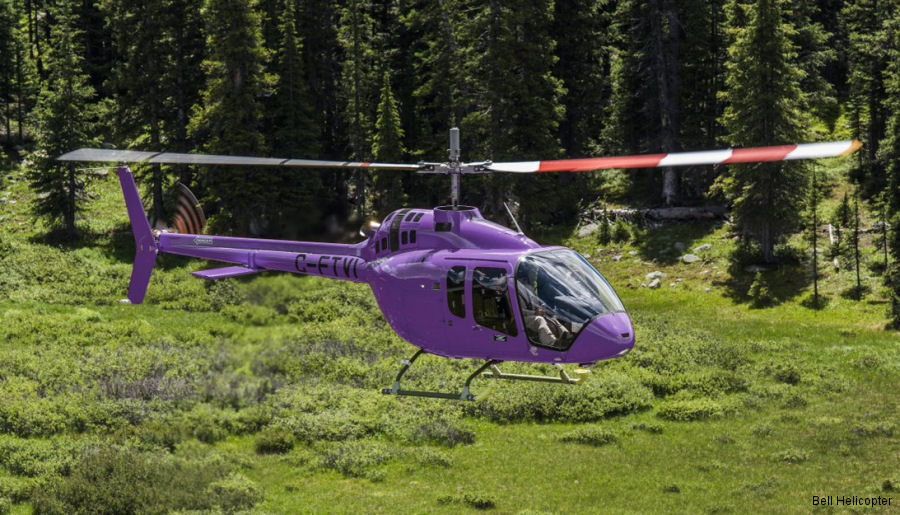 Bell Helicopter, April 12, 2017 - Shanghai, China – Bell Helicopter, a Textron Inc. company, and Hubei Tongcheng General Aviation Co. Ltd. announced today a signed purchase agreement for two Bell 505 helicopters during the Asian Business Aviation Conference & Exhibition (ABACE).

The customer will use the two aircraft for agriculture pesticide management missions.

"We were thrilled to begin delivery of the Bell 505 Jet Ranger X this year and proud to continue to see an outstanding global demand for the aircraft," said Patrick Moulay, executive vice president, Global Commercial Sales and Marketing. "Hubei Tongcheng General Aviation recognizes the unmatched performance and multi-mission capabilities of the Bell 505, and we look forward to delivering the two aircraft to our valued customer."

The customer response has been astounding since the initial launch in 2014 and the company continues to see strong conversion of letters of intent (LOI) on the 505. Company officials see growth for the Bell 505 in the tourism and light utility sectors.

The reliability, speed, performance, and maneuverability of the Bell 505 is integrated with a flat floor, open cabin that is configurable for a wide variety of missions and payloads. The spacious cabin can be configured to carry up to four passengers or configured for internal cargo missions by removing quick disconnect rear cabin seats and/or copilot seat. The Bell 505's flat floor cabin design and large rectangular baggage compartment lets the Bell 505 adapt to your changing mission needs. These features combined with a proven and reliable drivetrain and rotor system make the Bell 505 a true multi-mission aircraft in the short light single-engine market.

About Bell Helicopter: Bell Helicopter, a wholly owned subsidiary of Textron Inc. (NYSE: TXT), is an industry-leading producer of commercial and military, manned and unmanned vertical-lift aircraft and the pioneer of the revolutionary tiltrotor aircraft. Globally recognized for world-class customer service, innovation and superior quality, Bell's global workforce serves customers flying Bell aircraft in more than 120 countries.
505 Jet Ranger X in

Reignwood