NEWS
|
Ornge

Canadian Ambulance Services



#Stretcher

Aero Loader Stretcher System for Ornge AW139


Ornge, Ontario's air ambulance helicopter service, received its first Powered Aero Loader stretcher system from HeliMods
Heli-Expo 2019

Ornge, March 09, 2019 - Ornge, Ontario's provider of air ambulance and related services, is pleased to announce the arrival of its first Powered Aero Loader stretcher system.

The new system features a self-loading power cot with an equipment bridge which is able to hold all medical devices in all phases of flight. The centerpiece is the HeliMods Powered Aero Loader (PALTM), a zero-lift, push-button operated powered stretcher system for rapid loading and unloading of land ambulance stretchers into air ambulance helicopters.

"We're very excited to take delivery of the first Powered Aero Loader stretcher system," says Dr. Andrew McCallum, President and CEO of Ornge.

"We anticipate the first system will be in service in northern Ontario starting this spring, which will ensure that our paramedics have the best and safest possible equipment and work environment to deliver their life-saving care."

The PAL™ systems will be entered into service on a rolling schedule throughout 2019 and 2020 at each of Ornge's eight helicopter bases. The installation process is estimated to be complete by early 2020.

"It's fantastic to have achieved this significant milestone of successfully delivering the first Powered Aero Loader to Ornge," says William Shrapnel, Founder and Managing Director of HeliMods.

"It's been such a great collaboration with the Ornge team. We have worked hard together to ensure the solution meets their needs, as well as those of their crew and of course the Ontario community. We're very excited to be part of such a progressive program and look forward to seeing the PAL technology in service in the coming months."

Ornge paramedics are beginning to receive training on the new system as they are installed into each airframe.

About Ornge: Ornge, a not-for-profit organisation, co-ordinates all aspects of Ontario's air ambulance system, the critical care land transport program, paediatric transport program and the authorisation of air and land ambulance transfers between hospitals.

Ornge operates a fleet of 12 Leonardo AW139 helicopters from eight bases across the province of Ontario which perform more than 4,500 patient related transports each year.

About HeliMods: HeliMods is a progressive aerospace technology company that specializes in transforming helicopters to take on special missions including firefighting, law enforcement, and medical rescue.

HeliMods has developed solutions that are used all around the world and help over 25,000 distressed, sick and injured people every year. HeliMods is recognized as one of the most experienced organizations providing special mission products and solutions and has extensive experience developing systems for AW139 helicopters.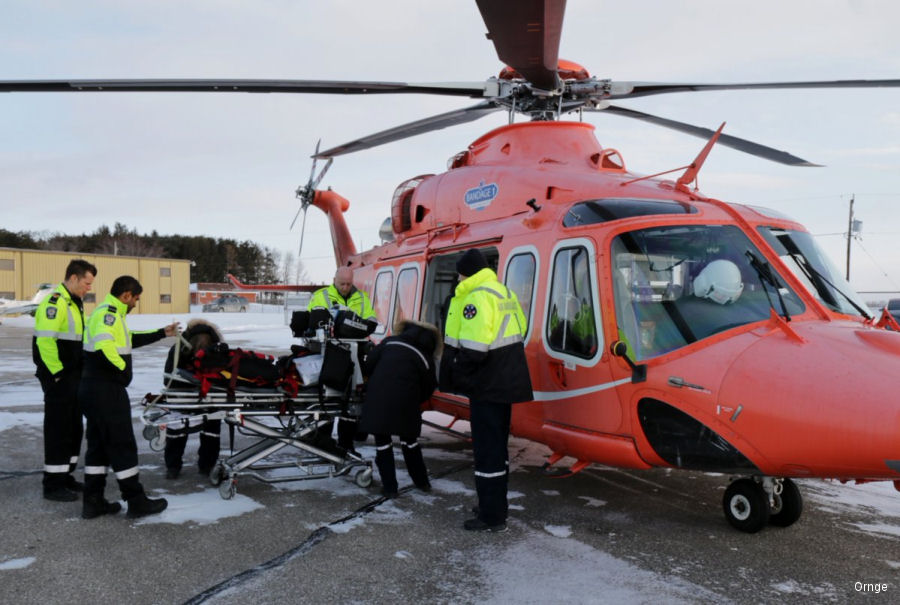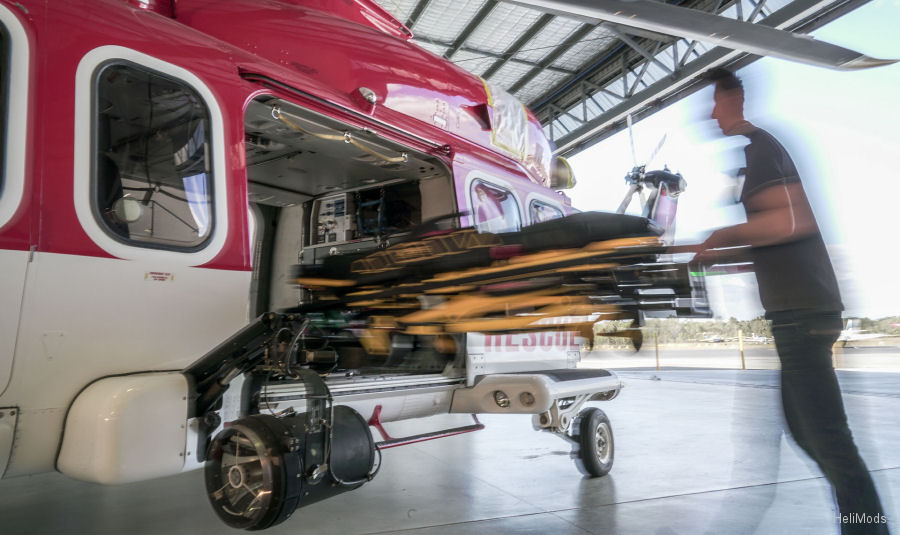 This article is listed in :


Ornge
Canadian Ambulance Services
AgustaWestland AW139 in

Canadian Ambulance Services
--Helicopters Interiors
See also
New Stretcher to be Installed in Ornge AW139s

HeliMods