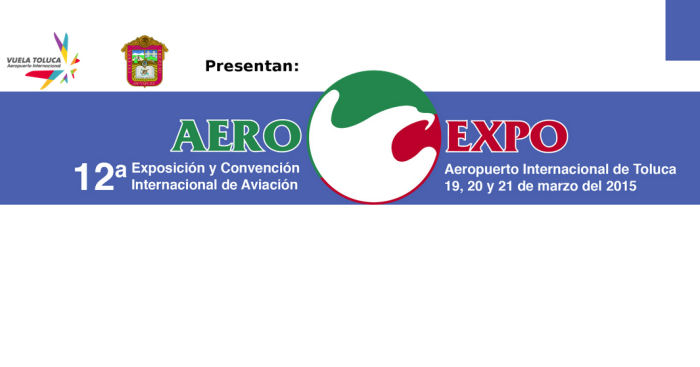 Bell Helicopter, March 17, 2015 - Fort Worth, TX - Bell Helicopter, a Textron Inc. company, has announced its show plans for the 12th edition of the International Aviation Tradeshow and Convention, 2015 AeroExpo in Toluca, Mexico, March 19-21.

The company will showcase the Bell 407GX and the Bell 429. The Bell 505 Jet Ranger X full-size aircraft mockup will also be displayed in law enforcement configuration.

"Our presence in Mexico continues to expand, and the country remains a key market for us as we look to grow and enhance our product offerings," said Jay Ortiz, Bell Helicopter's vice president of Latin American sales. "AeroExpo is an excellent venue to showcase our commercial lineup to our current and future customers, and we look forward to showing them the superior performance and capabilities we have to offer."

Since 1964, more than 500 commercial and military Bell helicopters have operated in Mexico covering a wide variety of missions. Bell Helicopter's facility in Chihuahua, Mexico opened in 2009 and produces cabins for the Bell 429 and Bell 407, as well as other major parts and components for many Bell Helicopter models.

"We have had tremendous success in Mexico and throughout Latin America, and we believe the introduction of the Bell 505 and its multi-mission capability with exceptional performance characteristics will be a huge attraction," continued Ortiz.

In addition to providing customers with the products they want and need, Bell Helicopter remains focused on providing world-class support and service to its Latin America customer base. The company's focus on its customers is a key differentiator from the competition, as evidenced by Bell Helicopter's consistent number one ranking in Pro Pilot's service and support rankings for the 21st consecutive year.

AeroExpo is an International Aviation Tradeshow and Convention that directs, promotes and fosters the aviation business environment in Mexico.

Bell Helicopter

Bell Helicopter Mexico