Ultimate Heli Completes Southern Ocean Island Scientific Support
South Africa' Ultimate Heli 2 Bell 412EP aboard the SA Agulhas II scientific research vessel visited Gough, Tristan Da Cunha, Inaccessible and Nightingale Islands in the South Atlantic
Ultimate Heli, October 05, 2017 - Ultimate Heli completes Southern ocean island scientific support contract utilizing two Bell 412EP helicopters.

Ultimate HELI is a world class provider of helicopter services, supplying the safest and the most efficient helicopter charter, helicopter maintenance, advanced helicopter training, utility helicopters and helicopter support worldwide.

We are proud to announce that we have successfully completed a Southern ocean island scientific support contract utilizing 2 x Bell 412EP's.

Shaun Roseveare CEO of Ultimate Heli said "We are immensely proud of our team for all the hard work that went into providing helicopter support for scientific activities in Gough, Tristan Da Cunha, Inaccessible and Nightingale Islands in the Southern Ocean during the Spring months in the Southern hemisphere this year – We operated 2 x Bell 412EP's that we based on the SA Agulhas II scientific research vessel and provided much need aerial support for a large team of scientists working on these four islands. Scope of work included various passenger movements as well as underslung load work".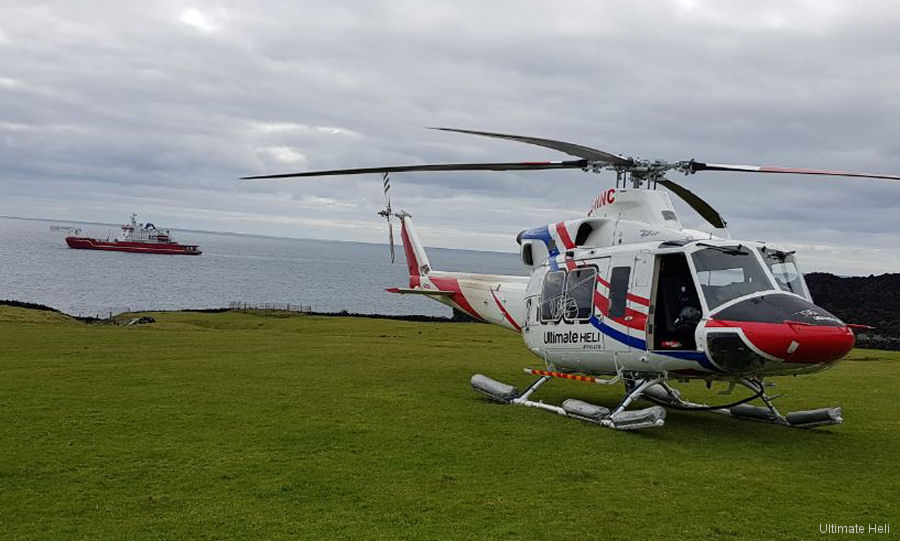 Aircraft mentioned in this article :
Bell 412EP ZS-HND ZS-HNC ( Ultimate Heli )

This article is listed in :
Bell 412 in

Ultimate Heli

SA Agulhas II ( , Agulhas (2012) class )