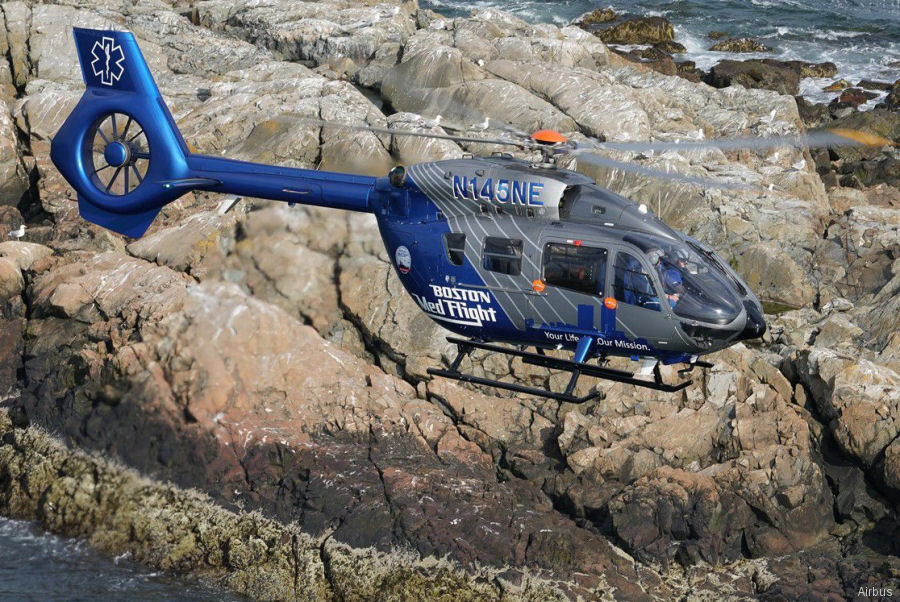 Airbus Helicopters, November 02, 2019 - Grand Prairie, Texas – Airbus Helicopters Inc. will showcase its leading emergency medical rotorcraft at the Air Medical Transport Conference (AMTC) Nov. 4-6 in Atlanta, Georgia.

On display will be two of the most powerful and versatile helicopters used by air medical operators, the twin-engine H145 and single-engine H130.

As the market leader for air medical helicopters in North America, Airbus offers the most comprehensive line of aircraft utilized for helicopter emergency medical services (HEMS) operations. In the past decade, Airbus Helicopters produced more than 55 percent of all new HEMS helicopters sold in North America.

"Airbus Helicopters strives to provide the most effective and efficient solutions to air medical operators in North America, and we look forward to showcasing our products and meeting customers at this important trade show," said Cyndi Carter, air medical segment manager at Airbus Helicopters, Inc. "Our customers rely on Airbus helicopters to ensure they can successfully execute their life-saving missions, and it is our honor to support them."

Airbus Helicopters will feature on booth #111 an H130 operated by Memphis Hospital Wing, a nonprofit air medical transport service based in Tennessee. The H130's wide, unobstructed cabin allows full-body patient access as well as ergonomic and efficient movement of the patient through large sliding doors. The H130 is considered the global reference for single-engine air ambulance missions, redefining single-engine critical care air transport by combining a twinengine size cabin with single-engine economy.

Airbus will also have on display an H145 operated by nonprofit Boston Med Flight, which serves patients throughout New England. Offering full-spectrum, mission-fit capabilities, the H145 is the leading twin-engine choice for HEMS operators in the U.S. and worldwide. The latest model in the proven H145 family incorporates Airbus Helicopters' advanced cockpit design and innovative Helionix avionics suite. Exceptional payload and range, along with a large cabin, allow for superior transport of medical teams and special medical care equipment.

Airbus has supported its partners in HEMS missions in North America for nearly 40 years. The first hospital-based air ambulance program in the United States began its operations in the 1970s with the Allouette, one of Airbus' first serial productions. Today, Airbus helicopters are flown by all of the major emergency medical services operators in the region, and more than half of all new air medical helicopters sold in the last decade were produced by Airbus. There are more than 1,250 Airbus helicopters in service for HEMS missions across North America.

About Airbus: Airbus is a global leader in aeronautics, space and related services. In 2018 it generated revenues of € 64 billion and employed a workforce of around 134,000. Airbus offers the most comprehensive range of passenger airliners. Airbus is also a European leader providing tanker, combat, transport and mission aircraft, as well as one of the world's leading space companies. In helicopters, Airbus provides the most efficient civil and military rotorcraft solutions worldwide.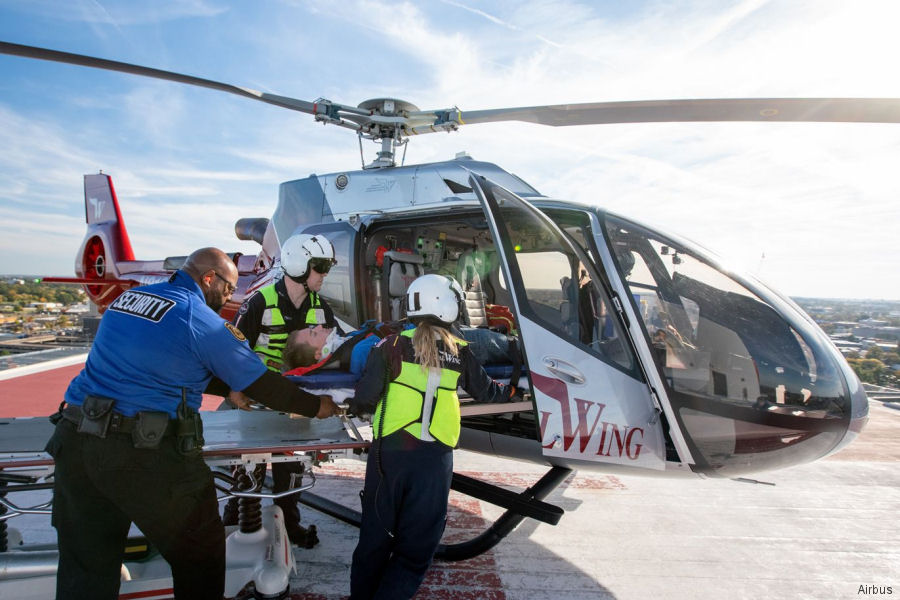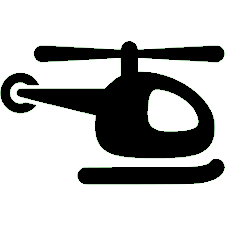 Aircraft mentioned in this article :
H130 N861HW H145 / EC145T2 N143NE



Location :


GWCC


List of Air Medical Ambulance Services


Airbus Helicopters Inc
Airbus Helicopters USA

Hospital Wing

State of Tennessee


BMF

Boston MedFlight
State of Massachusetts
EC145 in

Airbus Helicopters Inc
Airbus H130
Airbus H145 / EC145T2