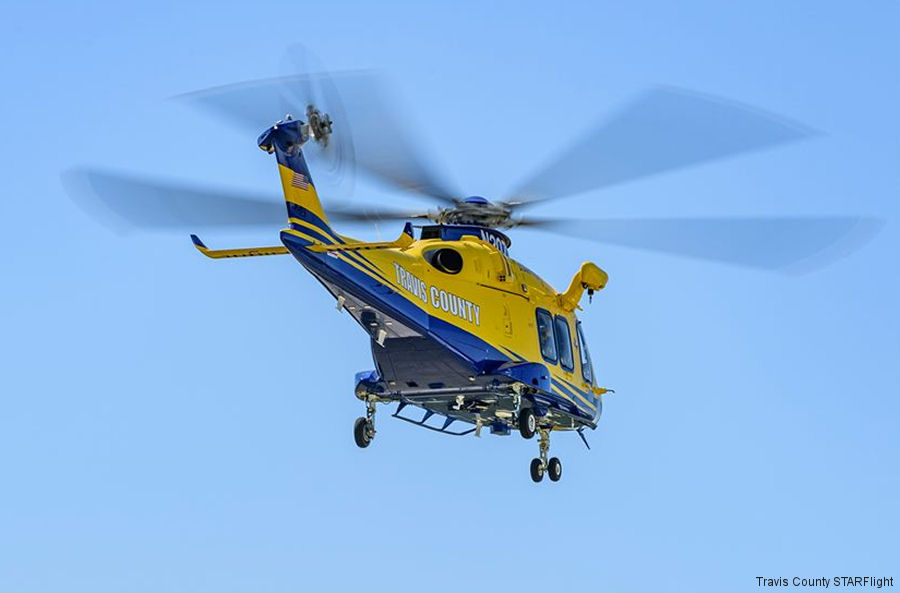 Leonardo, November 05, 2019 - Atlanta - Leonardo announced at the Air Medical Transport Conference (AMTC) that the first AW169 EMS helicopter fleet in the United States is now in service.

Travis County's three AW169 EMS helicopters assist rescue efforts in south central Texas, an area with over 1.2 million people that includes Austin.

STAR Flight, Travis County's air ambulance operator, is the only 24/7 helicopter EMS provider in Texas that performs highly specialized rescues including emergency medical transport, still and swift water rescue, search and rescue, high angle rescue, fire suppression/aerial reconnaissance, and law safety assistance.

STAR Flight also transports neonatal, pediatric ICU, and high risk obstetrics medical teams and patients. Travis County's new fleet of AW169s is equipped with a rescue hoist and 300-gallon Simplex belly tank for fire suppression.

Travis County, part of Texas Hill Country, presents many geographic challenges for rescue crew. Called "Flash Flood Alley," it is the number one location in the United States for flash flood rescues. With several lakes and rivers, access to patients is often difficult and remote. Operating a fleet of helicopters up to the task is crucial.

Leonardo's AW169 EMS helicopter provides more power and range than competing light-intermediate twin engine models. The AW169 features a superior cabin size— transporting up to two patients and five medical personnel plus critical care equipment—with flexible interior layouts that provide 360 degree patient access. Wide doors offer smooth and efficient patient loading, while a roomy baggage compartment stores extra equipment and stretchers. Large windows support emergency egress, and one engine-inoperative capability offers outstanding safety. With a full ice protection system available as an option, now under development, alongside the model's hot and high capability, challenging weather won't hold the AW169 down.

Latest-generation avionics on the AW169 includes a four-axis, dual-duplex digital automatic flight control system and a full night-vision goggle-compatible digital glass cockpit with three 8-inch by 10-inch displays to reduce pilot workload. With speed and endurance to spare, the AW169 can travel up to 440 nautical miles, cruise at over 160 knots and climb to 14,500 feet. Auxiliary Power Unit (APU) mode allows the AW169 cabin to stay "power on" with rotor blades stopped, creating a safe, quiet and comfortable environment for care, setting a new standard for helicopter EMS operations in the United States.

With orders for over 200 AW169s placed by customers worldwide for a large range of missions to date, the type has already been chosen by rescue and parapublic operators in several nations including Italy, UK, Japan , Republic of Korea, and New Zealand to name a few.

About Leonardo: Leonardo, a global high-technology company, is among the top ten world players in Aerospace, Defence and Security and Italy's main industrial company. Organized into five business divisions, Leonardo has a significant industrial presence in Italy, the United Kingdom, Poland and the USA, where it also operates through subsidiaries such as Leonardo DRS (defense electronics), and joint ventures and partnerships: ATR, MBDA, Telespazio, Thales Alenia Space and Avio.

Leonardo competes in the most important international markets by leveraging its areas of technological and product leadership (Helicopters, Aircraft, Aerostructures, Electronics, Cyber Security and Space).

Listed on the Milan Stock Exchange (LDO), in 2018 Leonardo recorded consolidated revenues of €12.2 billion and invested €1.4 billion in Research and Development. The Group has been part of the Dow Jones Sustainability Index (DJSI) since 2010 and became Industry leader of Aerospace & Defence sector of DJSI in 2019.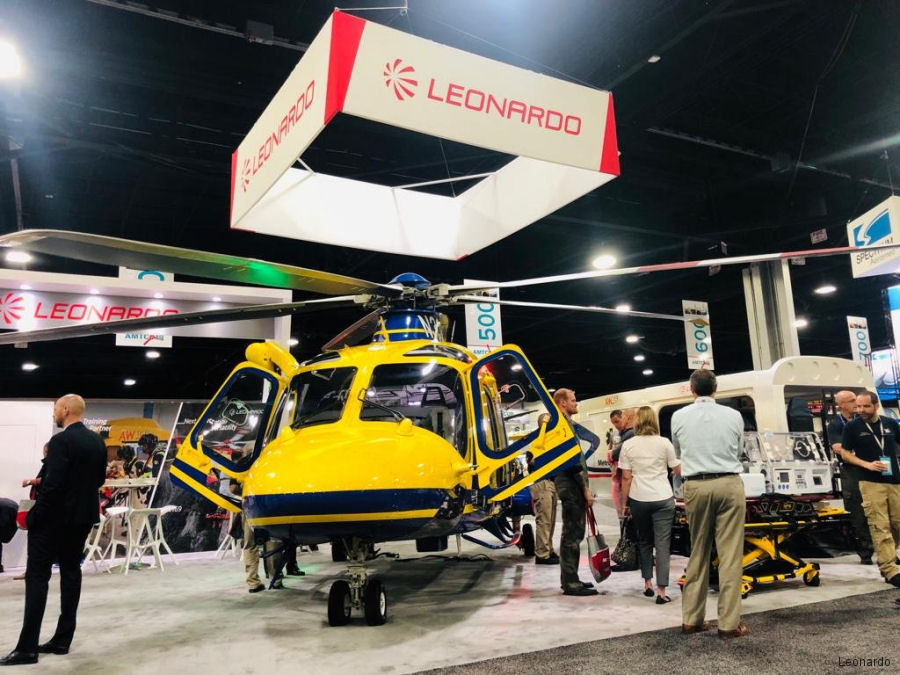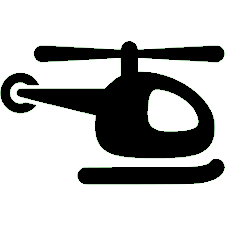 Aircraft mentioned in this article :
AW169 N308TC ( State of Texas )



Location :


GWCC




Grande successo! Infatti è più probabile che un cammello passi attraverso la cruna dell'ago che gli USA acquistino un elicottero europeo !

We don't forget 😊  https://www.helis.com/database/model/UH-72-Lakota/

and not to forget the more than 400 Lakotas by Airbus in the USArmy and Dauphin's with the US Coastguard.....




List of Air Medical Ambulance Services
STARFlight

Travis County Emergency Services
State of Texas
AW169 in

State of Texas
AW169 in

AgustaWestland Philadelphia