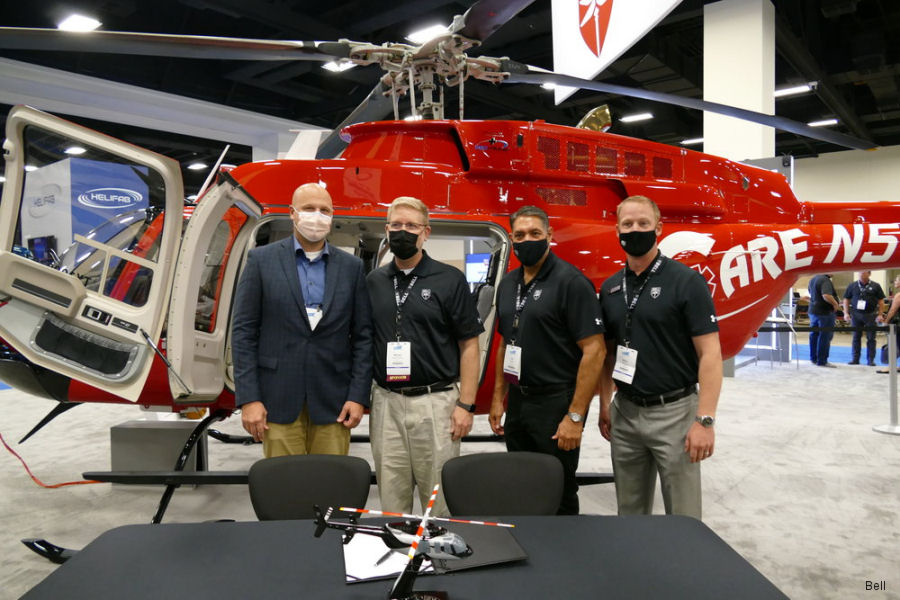 Bell, November 03, 2021 - Fort Worth, Texas – Bell Textron Inc., a Textron Inc. company, announced the signed purchase agreement for 12 Bell 407GXi aircraft to Life Flight Network.

The Bell 407GXi outfitted with IFR capabilities will be critical for Life Fight Network's established missions of providing emergency aerial response to those in need.

"Bell's top priority remains our commitment to safety," said Michael Thacker, executive vice president, Innovation and Commercial Business.

"In 2019, we announced the certification of one of the industry's first single-engine IFR aircraft, allowing our customers to operate in Instrument Meteorological Conditions. We are incredibly proud to strengthen our relationship with Life Flight Network and continue to support these life-saving missions when minutes matter."

Life Flight Network's current Bell fleet consist of four Bell 429 and five Bell 407GXi helicopters to provide critical care transportation to those in need. Full aircraft delivery is expected to be complete by 2023.

"The Bell 407GXi is a highly reliable and proven helicopter with an advanced avionics suite. Adding the IFR configuration will allow us to answer calls when we normally may be grounded because of inclement weather", said Ben Clayton, Interim CEO and COO, Life Flight Network. "Today's agreement to expand our Bell fleet and advance our capabilities is a testament to Bell's outstanding support in the Air Ambulance segment."

The company is the nation's largest not-for-profit air medical transport service with 25 rotor-wing bases, nine fixed-wing bases, and two neonatal and pediatric bases throughout the Pacific Northwest and Intermountain West. For nearly 44 years, Life Flight Network has provided ICU-level care to patients in need of emergency medical transport, and has supported hospitals, local police, EMS, fire departments, and emergency responders to help ensure patients receive the highest quality care.

Bell proves its mature production and sustainment support capability with more than 1,600 Bell 407s globally, logging six million flight hours across the fleet and actively performing flight training as well as military and para-public missions. The 407GXi's Garmin G1000H™ NXi Flight Deck enhances situational awareness and reduces pilot workload by delivering easy-to-read information at a glance. The Bell 407GXi's new IFR capability will allow all-weather operations while continuing to provide multi-mission capability safely, reliably, and effectively.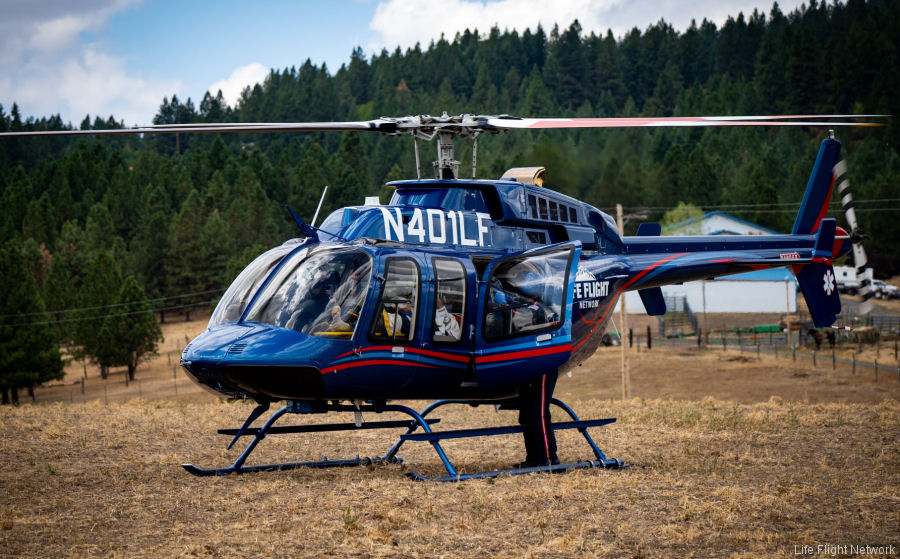 Bell 407GXi

List of Air Medical Ambulance Services
LFN

Life Flight Network
Life Flight Network
407 in

Life Flight Network
Bell 407GXi
More Bell 407GXi for Life Flight Network