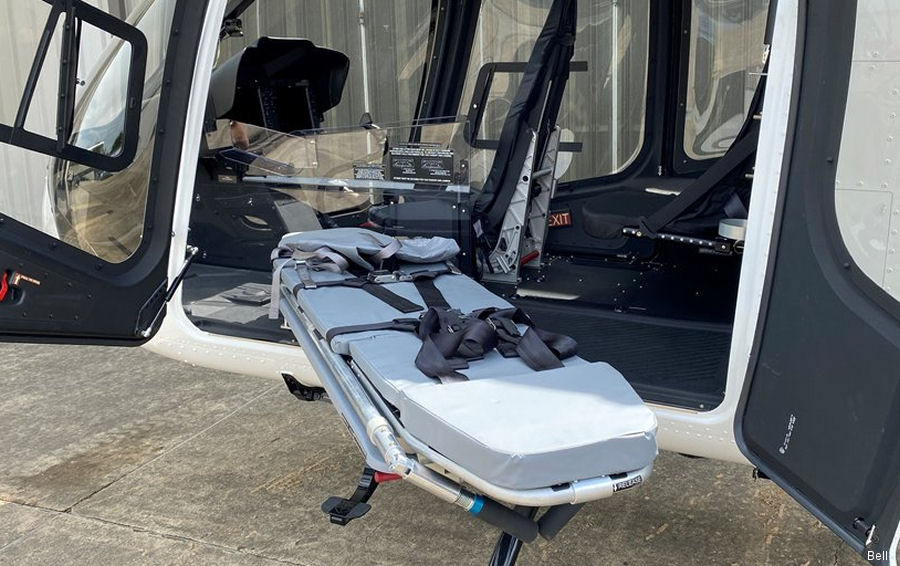 Bell, November 03, 2021 - Fort Worth, TX – Bell Textron Inc., a Textron Inc. company, announced an agreement with Arrow Aviation to sell the HELIFAB Emergency Medical Kit configuration for the Bell 505.

In addition, Arrow Aviation also signed a purchase agreement for their fourth Bell 505.

"As the world's most advanced short light single platform, the Bell 505 is capable of completing critical EMS missions at a low cost," said Jay Ortiz, vice president, Commercial Business, Americas. "This agreement with Arrow Aviation enhances the aircraft's mission capabilities and positions the Bell 505 as the premier light aircraft for medical transport."

Located in the same facility, HELIFAB and Arrow Aviation work in partnership to bring new Supplemental Type Certificate (STC)-approved products to market. HELIFAB holds STC and Parts Manufacturer Approval (PMA) for various installations, and the on-staff Designated Airworthiness Representative Mark Evans and Designated Engineering Representative Kevin S. Aubin provide an efficient FAA product approval process for development and certification of new product designs or improvements to existing systems.

"The HELIFAB Emergency Medical Kit expands the Bell 505's versatility by offering customers an optimal EMS platform capable of efficiently transferring patients with the necessary healthcare equipment onboard," said Evans, Project Manager for HELIFAB/ Arrow Aviation. "We are thrilled to purchase our fourth Bell 505 in addition to partnering with Bell to provide mission-ready, cost-effective aircraft that will deliver critical, lifesaving care to patients."

The Bell 505 provides enhanced visibility with floor-to-ceiling windows and a glass cockpit, in addition to a flat-floor cabin and advanced avionics. With speed of 125 knots (232 km/h) and useful load of 1,500 pounds (680 kg), Bell's newest five-seat aircraft is a customer-driven design that places affordability, safety and technology at the forefront, offering customers a seamless flight experience.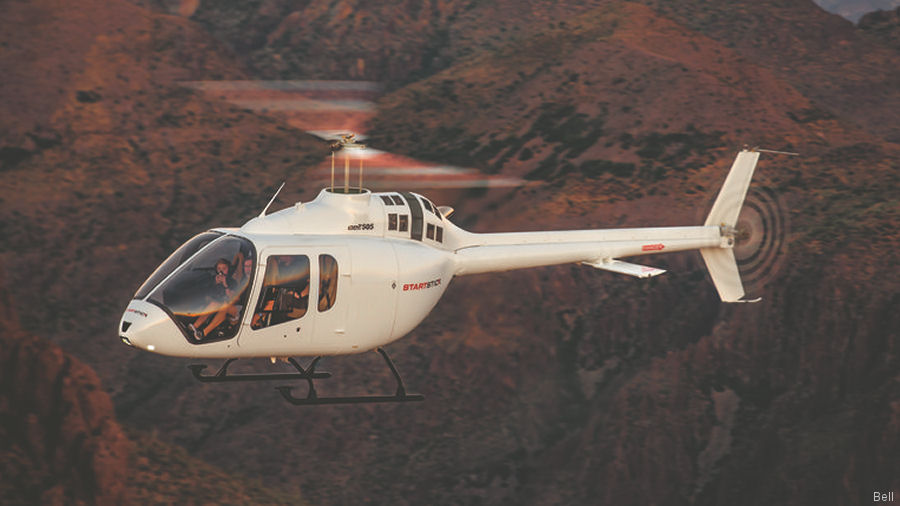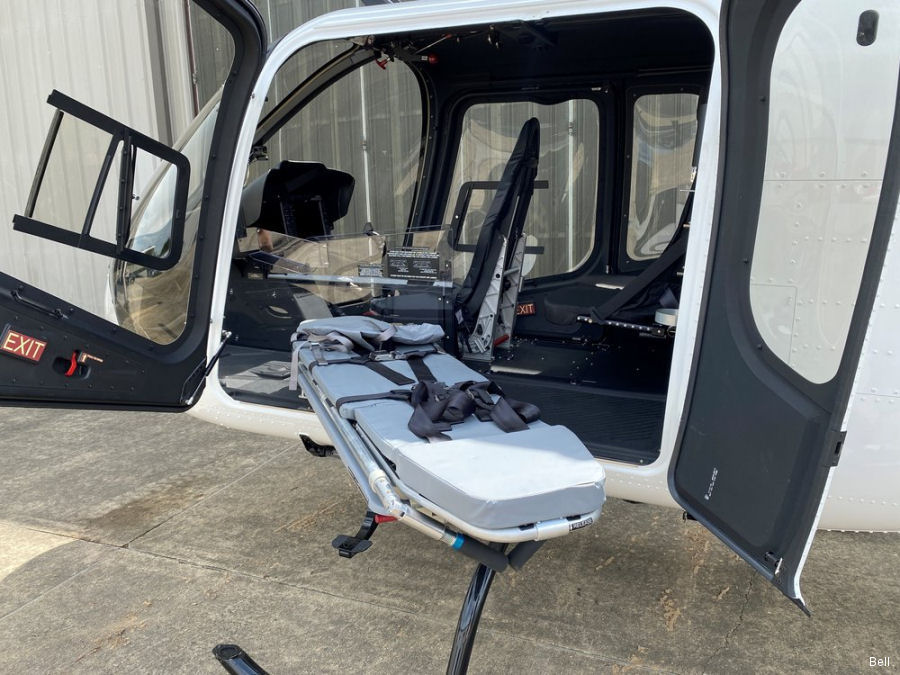 Bell 505 stretcher

Arrow Aviation
State of Louisiana
Bell 505 Jet Ranger X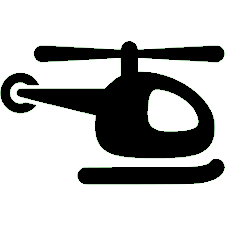 Helicopters Interior Designs