4th CAB Arrives to Europe for Atlantic Resolve Mission


US Army 4th Combat Aviation Brigade (4 CAB) 88 helicopters arrived at Rotterdam in the third Atlantic Resolve aviation rotation to replace the 1st Air Cavalry Brigade in a 9 months deployment

US Army, June 21, 2018 - ROTTERDAM by Staff Sgt Adrian Patoka - 4th Combat Aviation Brigade, 4th Infantry Division's equipment began arriving at the port of Rotterdam, Netherlands, June 20, 2018, marking the third heel-to-toe Atlantic Resolve aviation rotation.

The Fort Carson, Colorado based aviation brigade deployed to Europe with approximately:
- 1,700 Soldiers
- 52 UH-60 and HH-60 Black Hawks
- 12 CH-47 Chinooks
- 24 AH-64 Apaches
1,500 pieces of equipment

The brigade will support U.S. Army Europe's Atlantic Resolve, with units in numerous NATO partner countries, providing opportunities to train alongside allies and demonstrating America's commitment to peace and stability in the region.

Continuous heel-to-toe rotations like this enable the U.S. Army to enhance NATO partnerships. The Dutch-American partnership is vital in the NATO Alliance and this deployment in through Rotterdam enhances that partnership.

"Practicing with the Dutch, our times get better, we get more efficient, things become faster, relationships are stronger," said Col. Geoffrey De Tingo, 21st Theater Sustainment Command Chief of Staff. "And, we just get better at what we're doing by working with the Dutch."

"The relationship we have with the Dutch, it's great. It's symbolic of the bigger relationship and commitment we have to all of our NATO Allies that we'll be here."

With more than 80 helicopters and 1,700 Soldiers, 4th CAB will primarily be based in Germany with a forward presence in Latvia, Romania and Poland.

Once established, the brigade will continue building relationships with other NATO Allies and partner nations.

"The importance of training with our Allied nations is to reassure them through the process," said Lt. Col. Ryan Guthrie, Commander, 404th Aviation Support Battalion, 4th CAB. "(We) build a muscle memory so that future units behind us can also perform well and even better than we do."

Atlantic Resolve heel-to-toe rotations establish a persistent presence. And, that presence enhances the partnerships with our Allied and partner nations.

"We only get better every time we do this, faster, with more precision," said Col. De Tingo.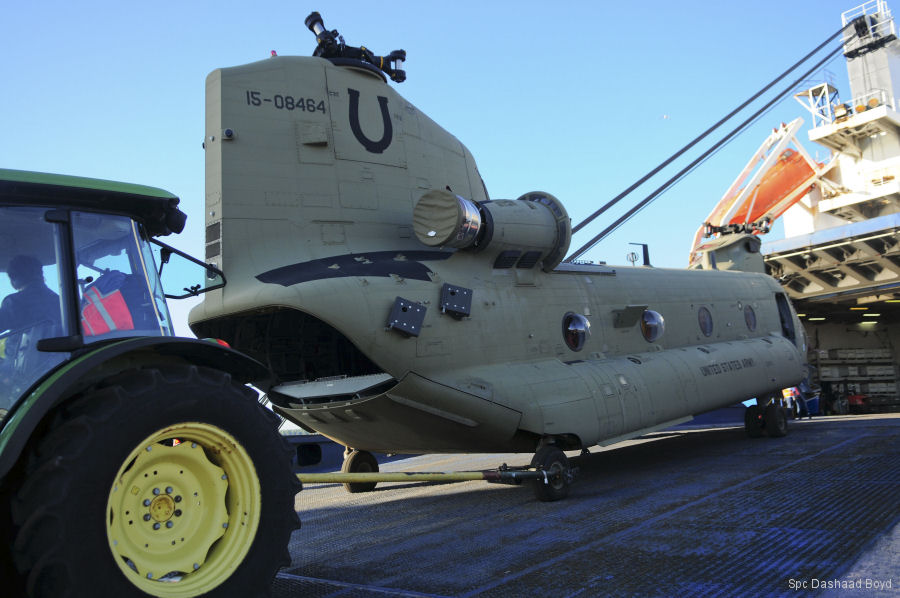 This article is listed in :
4th CAB

4th Combat Aviation Brigade

US Army Aviation


Air Cav

1st Air Cavalry Brigade
US Army Aviation


Rotterdam Harbour