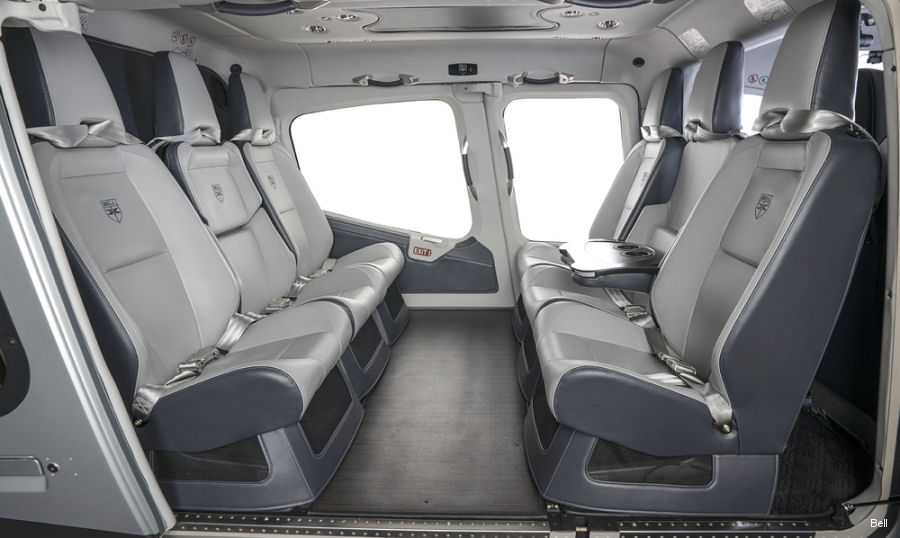 Bell, March 02, 2023 - Avalon Airshow, Australia - Bell Textron Inc., a Textron Inc. company, announced the delivery of two Bell 429 helicopters with the new Designer Series interior to Advanced Flight, one of New Zealand's largest helicopter charter and management companies.

With these deliveries, Advanced Flight will manage and operate three VIP configured Bell 429s in its fleet.

"The Bell 429 remains the light twin corporate helicopter of choice across Asia Pacific, as our corporate customers continue to experience how the comfort and reliability of the Bell 429 support their businesses and lifestyle," said Jacinto Monge, managing director, Asia Pacific, Bell.

"We look forward to working with Advanced Flight to support their goal of providing high quality aircraft management services for all their Bell 429s in the fleet."

The new Designer Series interior for the Bell 429, which was launched in March 2022, features interior upgrades for all cabin materials, combining material quality with a spacious cabin layout and soundproofing to deliver an enhanced customer experience in three coordinated color schemes.

In addition to operating and managing the Bell 429s for corporate customers, Advanced Flight was awarded a contract in 2018 to manage and operate three Bell 429 helicopters for the New Zealand Police Air Support Unit, flying 3,300 hours annually.

"We are pleased to take delivery of our third Bell 429 and to operate these new designer series Bell 429 for our loyal customers," said Keith Stephens, CEO, Advanced Flight. "At Advanced Flight, both our pilots and engineering teams have many years of experience operating the Bell 429 throughout New Zealand. This wealth of knowledge on the Bell 429 gives us the confidence to exceed the expectations of our customers in safety and comfort."

With over 400 Bell 429s reaching more than 500,000 flight hours around the globe, the aircraft has been one of the most successful light twin helicopters on the market since its certification in 2009. The Bell 429 is known for its exceptional speed, performance, range, and low lifecycle cost, which make it ideal for a variety of missions such as law enforcement, para-public, HEMS and corporate transport.
429 in

Advanced Flight
Bell Helicopter Singapore