Avinco, February 25, 2018 - 2018 marks 15 years for Avinco as a leader in the civil aviation trading industry.

Avinco completed 24 helicopter transactions in 2017 resulting from sales across all regions, and involving models from three main manufacturers, hence moving a total asset value exceeding US$35 million.

Following the launch of its New York based American subsidiary Avinco Americas Corporation mid-2016, Avinco totalled 7 transactions involving North American customers in 2017, of which 6 are based in the USA, and one in Canada.

"These figures are very encouraging and comfort us in our decision to set up our US office a bit over a year ago" says François Gautier, "About 50% of second hand helicopter transactions involve a US customer and 40% of helicopters sold worldwide are sold and remain within the US. This is a critical market for us. We see huge opportunities in the US EMS sector and the VIP/corporate segment is also very buoyant."

"I am extremely proud to have founded Avinco fifteen years ago" continues Gautier "Avinco has grown to become a highly trusted name in the global aviation industry. It is a fifteen yearlong success story with over 320 helicopter transactions and 140 commercial aircraft transactions since its launch in 2003.

This is a great opportunity to thank our customers for their continued trust and loyalty, and our staff for making Avinco this very unique, fun and exciting company delivering great value to the market."

Avinco is a major player worldwide offering helicopter and commercial aircraft placement, sourcing and consultancy services, and trades helicopters from its own portfolio. Its staff is made up of 25 highly skilled individuals based in Monaco, Dublin, New York and Singapore.

Avinco is based in Monaco, Dublin, New York and Singapore.

Avinco is also a leading provider of large commercial aircraft placement, investment and lease management services. Avinco has successfully placed 145 commercial jets since its creation.

Avinco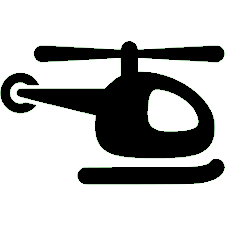 Helicopters Markets & Finance