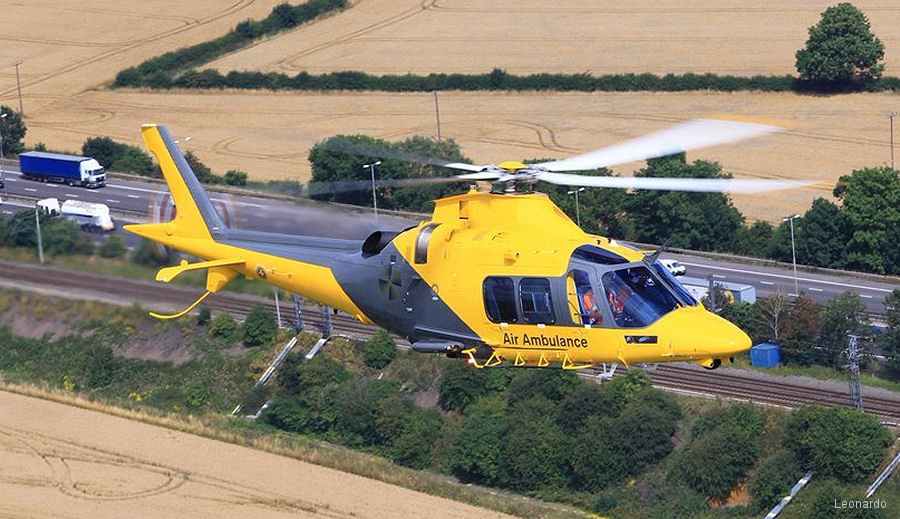 Leonardo, June 06, 2017 - The GrandNew light twin helicopter expands in the Republic of Korea with the order of three units by HeliKorea for Emergency Medical Service.

The order is a testament to the success of the type as the benchmark light twin EMS helicopter on the market.

The first two helicopters will be delivered at the end of 2017 while the third will be added to the fleet in 2018.

These aircraft will join two AW169s ordered by HeliKorea in 2016 for EMS missions. With these deliveries, the entirety of the EMS fleet in South Korea will consist of Leonardo helicopters as of January 2018.

Helikorea Co., Ltd. is the biggest helicopter air transportation service provider in South Korea, operating a total of 26 helicopters. It offers offshore transportation with Korea National Oil Corporation (KNOC), Emergency Medical Service with National Medical Center, cargo support and firefighting services to fight mountain forest fires. Helikorea Co., Ltd. was founded in 1996 and is based in Daejeon, South Korea with additional offices in Seoul and Kimpo.

In the Republic of Korea, Leonardo has experienced an expansion of its market presence with over 50 helicopters of various types in service or on order in military, parapublic and commercial roles ranging from naval applications, search and rescue, law enforcement, firefighting and VIP/corporate transportation.

The GrandNew's outstanding performance in terms of speed and range, large cabin with easy access and modern avionics system make it the most capable light twin helicopter for EMS missions. Orders for more than 360 helicopters from the Grand series have been placed by over 220 customers in nearly 40 countries worldwide, to perform many tasks including EMS, SAR, electronic newsgathering, executive/corporate transport, passenger transport, harbour pilot shuttle services, maritime patrol and water pollution monitoring.

About Leonardo: Leonardo is among the top ten global players in Aerospace, Defence and Security and Italy's main industrial company. As a single entity from January 2016, organised into seven business divisions (Helicopters; Aircraft; Aero-structures; Airborne & Space Systems; Land & Naval Defence Electronics; Defence Systems; Security & Information Systems), Leonardo operates in the most competitive international markets by leveraging its areas of technology and product leadership. Listed on the Milan Stock Exchange (LDO), at 31 December 2016, Leonardo recorded consolidated revenues of 12 billion Euros and has a significant industrial presence in Italy, the UK and the U.S.
AW109SP GrandNew in

Helikorea