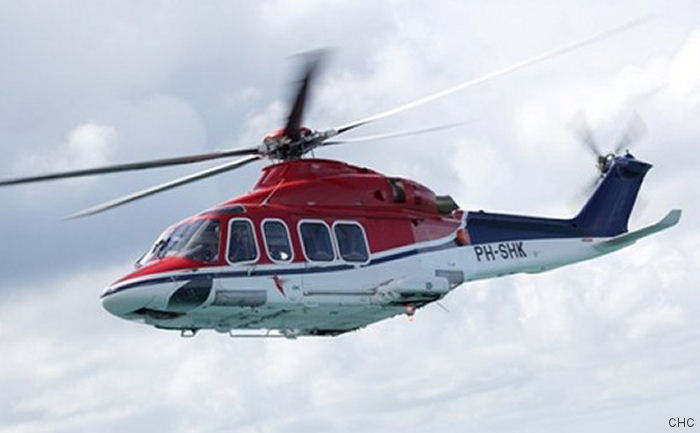 AgustaWestland, March 06, 2011 - AgustaWestland, a Finmeccanica company, is pleased to announce that the AW139 medium twin helicopter fleet operated by the CHC Helicopter group of companies is the first to achieve the milestone of 50,000 flying hours.

CHC is the largest AW139 operator worldwide with 25 units in service and an undisclosed number of aircraft on order.

CHC introduced the AW139 into service in 2005 as part of its fleet renewal and expansion plans and the aircraft is now performing roles such as offshore transport, emergency medical service and search and rescue around the world.

Emilio Dalmasso, Senior Vice President Commercial Business Unit, AgustaWestland said, "We congratulate CHC on becoming the first operator to achieve this milestone, which is particularly notable given the demanding operational and environmental conditions encountered supporting oil and gas facilities globally. Achieving so many flight hours in such a short period is evidence of the effectiveness, safety and reliability of the AW139 and our commitment to support offshore operator's requirements.."

The best selling and only new generation helicopter in its class available today, the AW139 has set new standards in its category thanks to its outstanding performance in the most demanding conditions, cabin space, payload, state-of-the-art technology, safety, reliability and maintainability. The AW139 has become the benchmark helicopter in the offshore transport market with over 30% of orders logged so far being in this sector of the market. Over 500 AW139 helicopters have been sold with over 350 now in service, many with the world's leading large fleet operators.

In 2009 AgustaWestland and Heli-One, the maintenance division of CHC, established a worldwide service centre network plus a Repair & Overhaul Centre at Heli-One's headquarters in Vancouver, Canada.. These agreements have strengthened the support capabilities for the AW139 and build upon AgustaWestland's ongoing commitment to deliver increasing levels of support to its customers. CHC Helicopter is a leading player in the provision of helicopter support to the oil and gas industry as well as a world leader in search and rescue (SAR), and repair and overhaul (R&O) markets. CHC Helicopter has bases across all continents with approximately 250 aircraft operating in 30 countries.
AW139 in

CHC