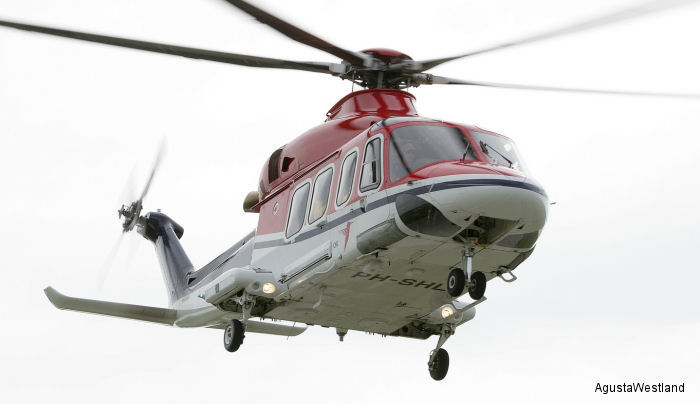 Waypoint Leasing, August 02, 2016 - Waypoint Leasing Ireland Limited, the largest independent global helicopter leasing company, today announced that it will place two AW139 helicopters with new customers in Africa and Asia, respectively.

The aircraft are currently being returned from CHC and will be re-deployed with the new customers in support of oil and gas operations.

Waypoint also announced that it is actively engaged with numerous interested parties to remarket several other aircraft formerly used by CHC for a range of missions, including those outside of oil & gas. These discussions are in advanced stages, and in some cases, transaction terms and letters of intent have been agreed upon.

Ed Washecka, Chief Executive Officer of Waypoint, said, "We are excited to place two AW139s with new customers in Africa and Asia, and are encouraged by the broad market support for, and acceptance of, aircraft returning from CHC, to service a variety of missions across the globe. We expect our comprehensive remarketing efforts to translate into further new transactions in the near and medium-term, as the price of oil stabilizes and other end markets increasingly rely on helicopter leasing to fulfill their missions."

Allan Rowe, Managing Director, Head of Commercial added "As our company has grown, we've continued to focus on key assets that are core to the modern global helicopter fleet, within which the AW139 plays a central role. Aircraft lessors create value by adding needed liquidity and facilitating efficient markets, wherever we are in the economic cycle, which includes trading and acquiring assets to meet demand. In addition to placing returned aircraft with new customers, we can also acquire surplus aircraft from third parties when opportunities arise."

In addition to servicing offshore oil and gas operations since its inception in 2013, Waypoint has been active in supporting utility, firefighting and other industrial-focused helicopter operators. Waypoint's portfolio includes more than 130 aircraft for 18 customers in 28 countries with total assets in excess of $1.6 billion. Additionally, Waypoint has firm and option orders with aircraft manufacturers for more than 125 helicopters valued at more than $1.7 billion, to be delivered over the next five years.
AW139 in

Waypoint Leasing
AW139 in

CHC
Former CHC AW139 on Lease to HNZ in Asia