Blend of Sustainable Aviation Fuel for AW149


The AW149 helicopter, Leonardo proporsal for the UK New Medium Helicopter (NMH) requirement, flew using a blend of Sustainable Aviation Fuel (SAF)

Leonardo, November 20, 2021 - As the UN Climate Change Conference, COP26, drew to a close in Glasgow, Leonardo's latest generation military helicopter, the AW149, took to the sky to demonstrate the steps the company is taking to help reduce the carbon footprint of its helicopter fleet.

Using a blend of Sustainable Aviation Fuel (SAF), the AW149 – the aircraft Leonardo is offering to the UK MOD for its New Medium Helicopter requirement – left Bristol airport on Friday 12 November for its return journey to the company's UK helicopter facility in Yeovil.

The use of SAF demonstrates Leonardo's commitment to reducing the impact aviation has on global carbon emissions. Dependent upon the blend of SAF used, life cycle carbon emissions can be reduced by up to 80% when compared to traditional jet fuel.

With the AW149 and platforms across the company's helicopters fleet now able to fly with SAF fuel, Leonardo enables operators around the world to make a greener choice for future flights.

"This is just part of our journey to a greener future; as the world faces an increasing climate emergency, innovation, technology and skills will be needed to rise to the challenges of our modern world," said Nick Whitney, Managing Director of Leonardo Helicopters UK, following the AW149's flight.

"As a company, we are part of the European Aviation Safety Agency's working group with industry partners on sustainable aviation towards net zero emissions.

"Our efforts to minimise our environmental footprint are constant and are increasing. We are investing in next generation technologies and the workforce of tomorrow to remain at the forefront of new rotorcraft design, manufacture and support.

"A few examples are the tiltrotor programmes we have in place (AW609 and Clean Sky 2 NextGen Tiltrotor) which will deliver greater efficiency by reducing flight time (and therefore emissions) thanks to their turboprop performance in horizontal flight, for example for point-to-point connection."

Also present for the flight was Jane Cumisky, Head of Sustainability for Leonardo UK. She said: "We know that the aviation industry is a key contributor of CO2 emissions and we're committed to accelerating the advancement and adoption of SAF. We recognise the need for change and we are committed to a greener future. That means being conscious of our own operations and of the products we build, and of the services we enable for our customers. Our efforts to minimise our environmental footprint are constant and will continue for the foreseeable future.

"Leonardo has graduates in the South West and throughout the UK who are very motivated – not only by engineering, but by green engineering and green solutions. They will be at the heart of our transition to a greener future, for our business and for the world of tomorrow.

"The climate emergency demands an ambitious response by UK businesses. This is why Leonardo UK is going a step further and has committed to net zero carbon emissions from our own operations, by 2030.

"This ambitious, but we think achievable, goal is part of our recently published Carbon Reduction Plan, a public pledge to make this essential measure a reality."

The day after the flight, Leonardo was once again confirmed in the Dow Jones Sustainability Indices (DJSI), ranking first for the Aerospace & Defence industry, confirming the company's leadership for the second consecutive year. Globally, the company is working towards the Sustainable Development Goals (SDGs) of the United Nations (UN) by leveraging its technological innovation and core competencies.


Safran supports Leonardo's first helicopter flight on Sustainable Aviation Fuel with its Aneto-1K engines

Safran - Leonardo's AW149 Common Platform Demonstrator, which is currently fitted with Safran Aneto-1K engines flew on Sustainable Aviation Fuel (SAF) for the first time on 12 November 2021 between Bristol and Yeovil, UK. During this flight, the aircraft ran with biofuel, manufactured from residues and waste from the circular economy, specifically used cooking oil.

The use of SAF, such as biofuel, provides an immediate CO2 reduction of up to 80% when used at 100% blend. All Safran engines, including the current in-service fleet are already certified to operate with up to 50% SAF. In September, Safran completed a successfull ground test campaign of a Makila 2 engine powered with 100% biofuel and is working hard on its ambition to enable the full use of SAF in the coming years.

Safran is proud to support the operation of this latest-generation helicopter in demonstrating the battlefield capabilities of the AW149 to meet the UK MOD's New Medium Helicopter (NMH) requirements. Safran's Aneto-1K offers unrivalled power to the AW149 allowing the aircraft to undertake an increased scope of missions in the harshest environments.

The Aneto-1K offers unparralled responsiveness which, when combined with its increased power rating, provides the broadest flight envelope for the most challenging missions, particularly in a hot and high environment. The AW149 equipped with the Aneto-1K engine is already qualified and available as an 'off-the-shelf' solution for the MOD which would allow aircraft to be delivered in less than 24 months.

If the Safran-powered AW149 is selected for the NMH programme, a significant proportion of the workload associated with the production and support of the Aneto-1K will be performed at Safran Helicopter Engines UK, in Fareham. Following the current model of engine support provided to the UK MOD today for its fleet of RTM322 engines on Merlin and Apache aircraft, Safran Helicopter Engines in UK would also expand its well established local team to provide day-to-day technical and logistics support.

Intended for civil and military helicopters, Aneto-1K builds on the experience accumulated from over two million flying hours of Safran's RTM322 engine on demanding military missions and encorporates the latest generation of technologies delivering additional power and enhanced reliability. Rated at 2,500 shp, it was certified in 2019 after an intensive test campaign of more than 5,000 hours on the ground and in-flight, and is currently a highly capable engine choice for the Leonardo AW189K and AW149.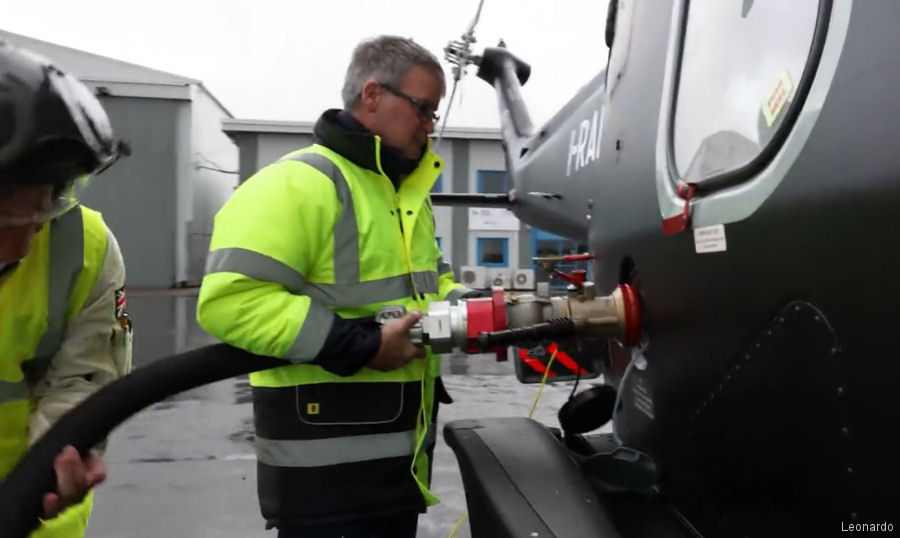 Sustainable Aviation Fuel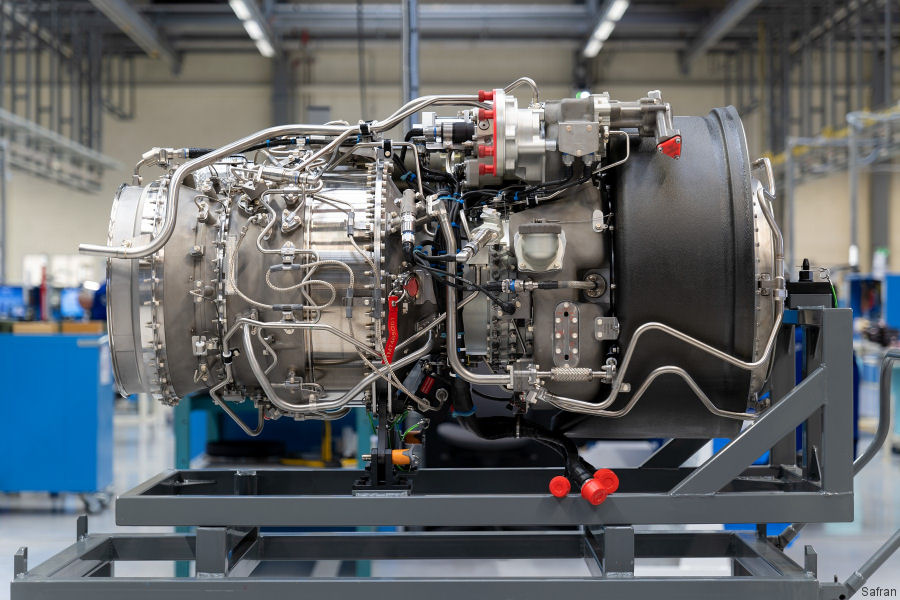 Aneto-1K

Aircraft mentioned in this article :
AgustaWestland AW189K I-RAIU ( AgustaWestland UK )

This article is listed in :
AW149 NMH in

AgustaWestland UK
--Helicopters Ecology
Safran Aneto-1K


Bristol Lulsgate