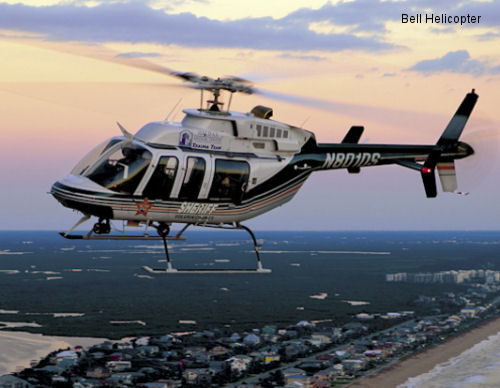 Bell Helicopter, April 21, 2014 - FORT WORTH, TX – Bell Helicopter, a Textron Inc. company, announced it has received an FAA Supplemental Type Certificate (STC) for its new Bell 407 polycarbonate windshield, which will be distributed exclusively through its Aeronautical Accessories brand.

Developed at the customers' request, the windshield is impact resistant, offering superior impact performance compared to acrylic windshields. The patent-pending windshield deflects objects away from the cockpit and significantly decreases the likelihood of objects breaching the windshield upon impact.

"The polycarbonate windshield is a great example of the collaboration that exists between Bell Helicopter and our customers," said Gabriel Massey, chief engineer, Bell Helicopter's Customers Support and Services organization. "Our customers requested this design to help their pilots maneuver during a bird strike or other events, and the Bell Helicopter Engineering team delivered an outstanding product to help keep our customers safely flying."

Designed as a replacement kit for existing Bell 407/Bell 407GX models, the windshield kit contains an exclusive mounting system of composite edging, adhesives and fasteners to provide increased flexing. The strapped edging and independent corner support design allow for improved impact resistance. The kit is also available for installation on new aircraft during customization.

"The new polycarbonate windshield is an exciting addition to the Aeronautical Accessories product line," said Jennifer Lunceford, manager, Sales, at Aeronautical Accessories. "We are pleased that we are able to offer this innovative product to our customers to increase the reliability and performance of their aircraft."

About Bell Helicopter: Bell Helicopter, a wholly owned subsidiary of Textron Inc., is an industry-leading producer of commercial and military, manned and unmanned vertical-lift aircraft and the pioneer of the revolutionary tiltrotor aircraft. Globally recognized for world-class customer service, innovation and superior quality, Bell's global workforce serves customers flying Bell aircraft in more than 120 countries.
Bell 407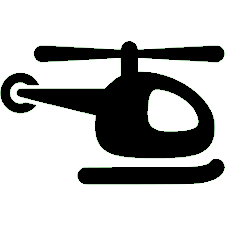 Helicopters Windows