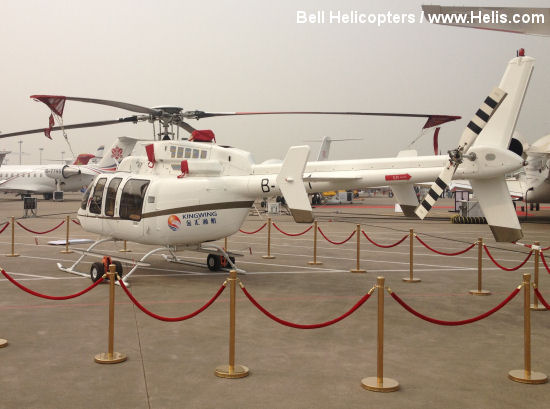 Bell Helicopter, April 16, 2013 - SHANGHAI, CHINA - Bell Helicopter, a Textron Inc. company, announced today its participation in the 2013 Asian Business Aviation Conference and Exhibition (ABACE) held April 16 to April 18 at Shanghai Hongqiao International Airport.

Aerochine, one of Bell Helicopter's independent representatives in China, will feature Kingwing Aviation's corporate configured Bell 407GX on static display. This week, Kingwing's Bell 407GX became the first commercially operated helicopter to land at Hongqiao.

"ABACE is an important event for Bell Helicopter as we continue to grow our presence in China and Asia Pacific," said Chris Jaran, Bell Helicopter's managing director, China. "We are particularly looking forward to showcasing the Bell 407GX at the show. Built on the proven performance and reliability of the Bell 407, the 407GX sets the standard for corporate travel with the Garmin G1000H fully integrated glass flight deck."

The Bell 407GX combines power and speed with a smooth, quiet ride and a spacious cabin that accommodates six passengers. The Garmin G1000H flight deck provides critical flight information at a glance for greater situational awareness and increased safety margins. Features include high resolution LCD screens hosting primary flight display and multi-function display information, as well as an Integrated Avionics System with Helicopter Terrain Avoidance Warning System, Helicopter Synthetic Vision Technology and Traffic Information Systems.

Headquartered in Hong Kong, Aerochine Aviation Ltd. was appointed as an Independent Representative of Bell Helicopter in China, Hong Kong and Macau in December 2009. With full support from Bell Helicopter, Aerochine offers state-of-the-art helicopters for commercial, air medical, homeland security and off-shore oil and gas operations, and provides world-class customer service, spare parts, pilot training and financing.

Co-sponsored by Helicopter Association International (HAI), ABACE brings together the latest airplanes, helicopters and aviation equipment, the world's top experts on aircraft financing and ownership, and distinguished guests in business and aviation. The show will feature over 150 exhibits and education sessions covering a variety of business aviation topics.

ABACE 2013 is presented in partnership with the Shanghai Airport Authority and co-hosted by NBAA, the Asian Business Aviation Association (AsBAA) and the Shanghai Exhibition Company. All of the leading international business aviation associations, including the International Business Aviation Council (IBAC), the General Aviation Manufacturers Association (GAMA) and the Flight Safety Foundation (FSF) are also ABACE partners.

About Bell Helicopter: Bell Helicopter, a wholly owned subsidiary of Textron Inc., is an industry-leading producer of commercial and military, manned and unmanned vertical-lift aircraft and the pioneer of the revolutionary tiltrotor aircraft. Globally recognized for world-class customer service, innovation and superior quality, Bell's global workforce serves customers flying Bell aircraft in more than 120 countries.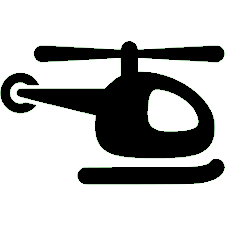 Aircraft mentioned in this article :
407 B-7471 ( Shanghai Zenisun Investment Group )


Bell 407GX