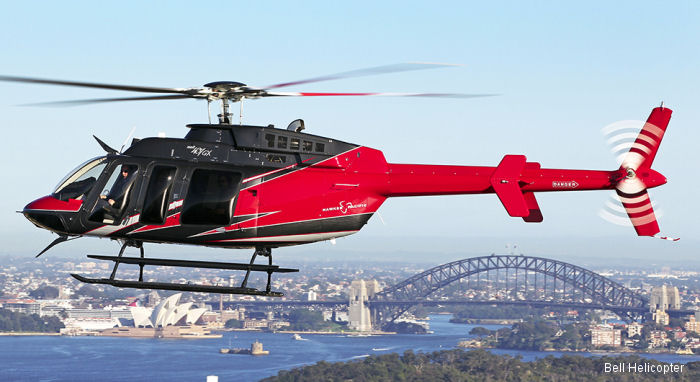 Bell Helicopter, July 16, 2014 - Farnborough, England – Bell Helicopter, a Textron Inc. company, has announced a new autopilot kit designed specifically to integrate with the Garmin G1000H avionics suite in the Bell 407GX.

The option is currently available as a kit for the Bell 407GX in the U.S. and Canadian markets directly through Bell Helicopter and has been certified by the Federal Aviation Administration (FAA) and Transport Canada Civil Aviation (TCCA) for VFR (visual flight rule) operations.

It features two-axis functionality with cyclic force trim and a Stability and Command Augmentation System (SCAS) available at all speeds with altitude and heading preselects. It can also be commanded to maintain either heading and altitude or navigation course and altitude. Additionally, a Go-Around mode can be activated by a single switch to provide automatic attitude leveling and transition to climb.

"The autopilot option is a logical extension of the fully-integrated glass cockpit offered in the Bell 407GX," said Danny Maldonado, Bell Helicopter's executive vice president of commercial sales and marketing. "We wanted to provide a product that is not only compatible with the Garmin system, but also make sure that operators could easily integrate and continue to get the best safety, performance and reliability out of their aircraft."

The autopilot system, which is derived from the Bell 429 digital automatic flight control system, integrates with the Garmin G-1000H's navigation modes and display and also integrates audio for caution alerts and mode annunciations. It is also compatible with a night vision imaging system (NVIS).

About the Bell 407GX: Built on the proven performance and reliability of the Bell 407 platform, the Bell 407GX features the Garmin G1000H flight deck, providing critical flight information at a glance for greater situational awareness and increased safety. The flight deck's high resolution LCD screens host primary flight and multi-function display information, including Helicopter Terrain Awareness Warning System, Helicopter Synthetic Vision Technology, Traffic Information Systems and more. The 407GX also features a tail rotor camera, allowing the pilot a clear view of the tail during take-offs and landings.

About Bell Helicopter: Bell Helicopter, a wholly owned subsidiary of Textron Inc., is an industry-leading producer of commercial and military, manned and unmanned vertical-lift aircraft and the pioneer of the revolutionary tiltrotor aircraft. Globally recognized for world-class customer service, innovation and superior quality, Bell's global workforce serves customers flying Bell aircraft in more than 120 countries.
Bell 407GX

Garmin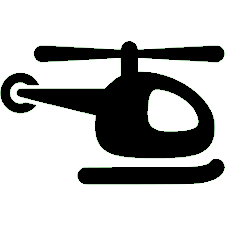 Helicopters Avionics