Bell Helicopter, July 18, 2014 - Phoenix, AZ - Bell Helicopter, a Textron Inc. company, announced that, pending successful final negotiations, the San Diego County Sheriff's Department intends to award a contract for a Bell 407GX.

The aircraft will be used for parapublic missions, including: search and rescue, fire suppression, and law enforcement air support to public safety agencies throughout San Diego County.

"We are very excited to provide the San Diego County Sheriff with such a reliable aircraft," said Anthony Moreland, managing director of sales for Bell Helicopter in North America. "We have seen a great response to the Bell 407 GX in the law enforcement segment, and the aircraft offers pilots increased situational awareness thanks to high visibility and a digital cockpit that reduces workload."

The San Diego County Sheriff's Department currently has three Bell helicopters in operation including, two Bell 205 A1++ and one Bell 407 to help them protect and serve the citizens of San Diego.

The Bell 407GX delivers power and speed with a smooth, quiet ride and a spacious cabin that accommodates six passengers. The aircraft also features the fully-integrated Garmin G1000H™ flight deck, providing critical flight information at a glance for greater situational awareness and increased safety. The Bell 407GX flight deck's high resolution LCD screens host primary flight and multi-function display information, including Helicopter Terrain Avoidance Warning System, Helicopter Synthetic Vision Technology™, Traffic Information Systems and more. The 407GX also features a tail rotor camera, allowing the pilot a clear view of the tail during take-offs and landings.

About Bell Helicopter: Bell Helicopter, a wholly owned subsidiary of Textron Inc., is an industry-leading producer of commercial and military, manned and unmanned vertical-lift aircraft and the pioneer of the revolutionary tiltrotor aircraft. Globally recognized for world-class customer service, innovation and superior quality, Bell's global workforce serves customers flying Bell aircraft in more than 120 countries.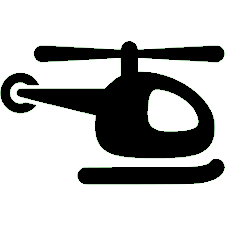 Aircraft mentioned in this article :
407GX N519SP ( Bell Helicopter )


SDSO

San Diego County Sheriffs Department
State of California