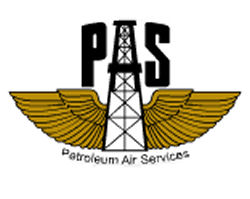 Bell Helicopter, February 27, 2014 - ANAHEIM, CA – Bell Helicopter, a Textron Inc. company, announced today the delivery of two Bell 412EP helicopters to Egypt's Petroleum Air Services (PAS), both configured and fully equipped to meet oil and gas producers requirements (OGP) recommended by the leading international oil companies working in Egypt.

Based in Cairo, PAS specializes in offering oil industry support services to some of the world's largest petroleum companies, as well as commercial passenger services. Committed to ensuring the highest standard of quality and safety along with the latest advanced technology in the aviation business, PAS reached out to Bell Helicopter when ready to increase its fleet.

"We value the customer support and services we've received from Bell Helicopter over these 32 years and wanted to make sure we continued to invest in Bell products," said Petroleum Air Services Chairman and Managing Director Gen. Yehia Hussein. "We look forward to continuing this relationship in the years to come."

PAS and Bell Helicopter have enjoyed a long relationship since 1982, when PAS received its first two Bell 206s. Since then, the company has added 31 Bell helicopters, including the eight Bell 206s, 10 Bell 212s and 15 Bell 412s.

"The Bell 412EP remains a daily workhorse for Petroleum Air Services and operators around the world," said Steve Suttles, Bell Helicopter's vice president for Middle East and Africa. "Excellent hot and high performance and multi-mission flexibility, combined with Bell's recognition by the industry as the leader in customer service, make the 412EP an easy choice for serious operators."

The Bell 412EP is the cornerstone of mission critical helicopter operations throughout the world, able to reliably perform in some of the most extreme climates on the planet. The Bell 412EP offers dual digital automatic flight control system with available IFR option and excellent Category A/JAR OPS 3 capability. It also features BLR Strake and FastFinTM, giving operators improved hover, cross-wind and hot and high performance. With a cruise speed of 140 knots (161 mph), range of 358 nautical miles (412 miles) and an expansive cabin able to comfortably accommodate 14 passengers and one crew member, the Bell 412EP is an ideal aircraft for energy missions. The Bell 412EP is also backed by Bell Helicopter's industry-leading customer support and service, ranking #1 in Professional Pilot magazine for 19 consecutive years as well as #1 in Aviation International News for six consecutive years.

About Bell Helicopter: Bell Helicopter, a wholly owned subsidiary of Textron Inc., is an industry-leading producer of commercial and military, manned and unmanned vertical-lift aircraft and the pioneer of the revolutionary tiltrotor aircraft. Globally recognized for world-class customer service, innovation and superior quality, Bell's global workforce serves customers flying Bell aircraft in more than 120 countries.
412 in

Petroleum Air Services