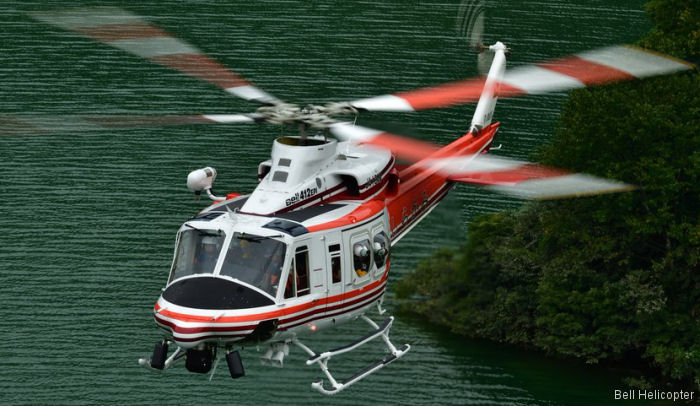 Bell Helicopter, October 12, 2016 - Japan Aerospace – Tokyo, Japan – Bell Helicopter, a Textron Inc. company, is proud to formally announce that the first Bell 412EPI in Japan delivered first quarter 2016 to Aomori Prefecture's Firefighting and Disaster Prevention Agency has entered into service.

Aomori Prefecture was also the first customer to receive a Bell 412EP in Japan at the start of its helicopter operations in 1995. And now, Aomori Prefecture is the first to operate the Bell 412EPI in Japan.

Mr. Motoyuki Maeda, the manager of Fire Prevention and Safety Division of Aomori Prefecture Crisis Management Station operating the helicopter "Shirakami" stated:

"Aomori prefecture is home to the Mt. Hakkoda and Shirakami mountain ranges, UNESCO World Heritage Sites, so we conduct a lot of mountain rescues. We also fly for the neighboring prefectures, Iwate and Akita, to support forest firefighting. Our first Bell 412EP has been operating for 21 years with high levels of safety and reliability, and its characteristically wide and large doors were key to mountain-area rescue operations with the hoist and stretcher. Similar to our Bell 412EP, our new Bell 412EPI will also contribute to prompt rescue operations by taking full advantage of its wide doors as well as its reliable hovering performance."

The Bell 412 platform continues to be the aircraft of choice among parapublic agencies and nearly 900 are operating a range of missions worldwide. The upgraded EPI offers an advanced flight deck and glass cockpit designed to improve pilot situational awareness and enhance safety. The Bell 412EPI also serves as the base design for the UH-X replacement of Japan's Ground Self-Defense Force's current fleet of aging UH-1Js.

"The Bell 412 platform is designed with more in mind when it comes to performance and capability," said Richard Thornley, Bell Helicopter's managing director in Japan. "The Bell 412 has performed life-saving missions and assisted in disaster relief efforts for nearly four decades, and we are honored to continue this legacy with Aomori Prefecture."

The Bell 412EPI improves the Bell 412 platform with the Bell BasiX Pro™ fully integrated glass flight deck, providing critical flight information at-a-glance for greater situational awareness and safety. The Bell BasiX Pro™ system is specifically designed to meet the requirements of twin-engine helicopters and is optimized for IFR, Category A and JAR OPS3 compliant operations. The avionics suite also includes high resolution digital maps, electronic charts and approach plates, ADS-B transponder and optional HTAWS and XM satellite links. The Bell 412EPI features the BLR Strake and FastFin® system, which modifies the tailboom to optimize airflow and improve handling, safety and lift. The Bell 412EPI also incorporates the power of Pratt & Whitney's PT6T-9 Twin Pac® engines, providing 15 percent more horsepower than the standard Bell 412 and fully-supported in Japan.

Bell Helicopter Co., Ltd. was established in Japan in January 2014 for the primary purpose of building upon long-term customer and partner relationships to the benefit of Japan's rotorcraft market. Bell Helicopter's office in Tokyo serves as a hub for sales, marketing, and aftermarket service efforts. Customers in Japan are also supported by authorized Customer Service Facilities, Fuji Heavy Industries, Nakanihon Air Service Co., Ltd. and Aero Asahi.

About Bell Helicopter: Bell Helicopter, a wholly owned subsidiary of Textron Inc. (NYSE: TXT), is an industry-leading producer of commercial and military, manned and unmanned vertical-lift aircraft and the pioneer of the revolutionary tiltrotor aircraft. Globally recognized for world-class customer service, innovation and superior quality, Bell's global workforce serves customers flying Bell aircraft in more than 120 countries.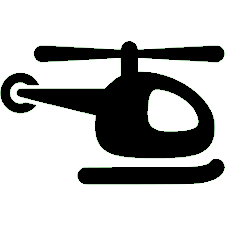 Aircraft mentioned in this article :
412EPi JA16AM ( Fire and Disaster Management Agency )




Aomori Prefecture Disaster Prevention Air Corps
Fire and Disaster Management Agency
412 in

Fire and Disaster Management Agency
Bell 412EPi

Bell Helicopter Japan
Japan Aichi Prefecture Orders Bell 412EPI