Bell Helicopter announced the sale of the first Bell 412EPI in Europe to the Czech Police. Will be delivered by the end of the year.
Bell Helicopter, June 18, 2015 - PRAGUE, Czech Republic – Bell Helicopter, a Textron Inc company, announced today the sale of the first Bell 412EPI in Europe to the Czech Police.

The helicopter will be used for search and rescue missions and is expected to be delivered by the end of the year.

"The Bell 412 EPI is one of the most reliable, rugged and versatile helicopters on the market," said Tomas Hytych, Director of the Czech Police Aviation Department, Czech Police. "The new EPI state-of-the-art technology combined with the affordable total cost of ownership, made the Bell 412 the obvious choice to accomplish our search and rescue missions. Bell Helicopter's customer service reputation and easy access to a Bell Helicopter customer service center in Prague also played an important role in our decision making."

The Czech Police have been a long time customer, operating variations of Bell 412 aircraft for over 20 years.

"Bell Helicopter has remained committed to the region and rooted in the Czech Republic with the opening of our Bell Helicopter Prague European customization, completion and delivery center last year," said Patrick Moulay, vice president of global sales and marketing at Bell Helicopter. We are thrilled to have been chosen by the Czech Police and believe in giving customers close access to employees that understand the operating environment and the needs of the customer. The Bell Helicopter employees based in Prague have greatly contributed to increasing our European presence and successes during the past year. With over 380 operators, 700 aircraft, 15 customer service facilities in 13 countries and a growing sales force, Bell Helicopter is yielding strong results in Europe. The quality of our customer service is a key differentiator for Bell Helicopter and is key to our clients such as the Czech Police."

The Bell 412EPI is highly reliable, versatile and serves a variety of segments including utility, commercial, O&G, SAR, Police and Military. It offers an advanced flight deck & glass cockpit designed to improve pilot situational awareness and enhance safety; the upgraded Pratt & Whitney engines provide enhanced hot-high performance and increased Category A / JAR OPS PC1 Performance..

About Bell Helicopter: Bell Helicopter, a wholly owned subsidiary of Textron Inc., is an industry-leading producer of commercial and military, manned and unmanned vertical-lift aircraft and the pioneer of the revolutionary tiltrotor aircraft. Globally recognized for world-class customer service, innovation and superior quality, Bell's global workforce serves customers flying Bell aircraft in more than 120 countries.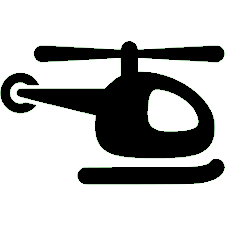 Aircraft mentioned in this article :
412EPi OK-BYT ( Policie České Republiky )


412EPi in

Policie České Republiky