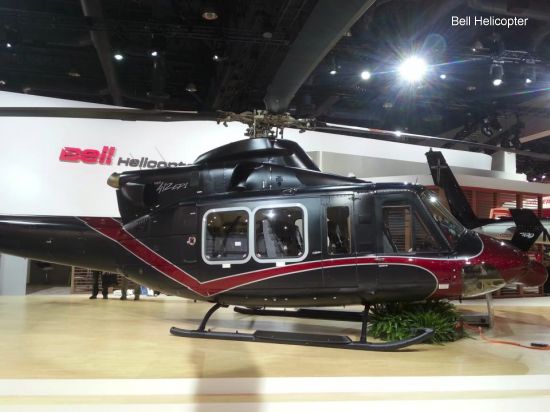 Bell Helicopter, March 04, 2013 - Las Vegas, NV - Bell Helicopter, a Textron Inc. company, today introduced an upgrade to one of the company's most versatile and reliable helicopters - the new Bell 412EPI.

The upgrade improves the Bell 412EP platform with the Bell BasiX Pro™ fully integrated glass flight deck, which provides critical flight information at a glance for greater situational awareness and safety.

The new Bell 412EPI also incorporates the power of Pratt & Whitney's PT6T-9 Twin Pac® engines and the BLR Strake and FastFin System, which improve hot and high performance by as much as 1,410 pounds of payload capacity. The new Bell 412EPI is displayed Bell Helicopter's booth at HELI EXPO 2013.

"We've added value through increased performance and situational awareness to this already reliable aircraft," said Danny Maldonado, Bell Helicopter executive vice president, Sales and Marketing. "The benefits of these flight deck upgrades have been proven onboard the Bell 429 and now we can offer Bell 412 customers coupled WAAS approach capability, a Power Situation Indicator, on screen performance calculations and a touch screen GPS interface provided by the Garmin GTN-750. The Bell 412EPI is a workhorse for everything from law enforcement to oil and gas transport, ideal for any mission requiring power and performance."

The Bell 412EPI offers a rugged airframe built with safety in mind, as well as upgraded engines that provide 15 percent more horsepower than the Bell 412EP. The Bell BasiX Pro™ system features four 10.4" high resolution LCD primary/multi-function display units for vital flight information in an easy-to-scan layout. The system is specifically designed to meet the requirements of twin-engine helicopters and is optimized for IFR, Category A and JAR OPS3 compliant operations. The avionics suite also includes high resolution digital maps, electronic charts and approach plates, ADS-B transponder and optional HTAWS and XM satellite links.

About Bell Helicopter: Bell Helicopter, a wholly owned subsidiary of Textron Inc., is an industry-leading producer of commercial and military, manned and unmanned vertical-lift aircraft and the pioneer of the revolutionary tiltrotor aircraft. Globally recognized for world-class customer service, innovation and superior quality, Bell's global workforce serves customers flying Bell aircraft in more than 120 countries.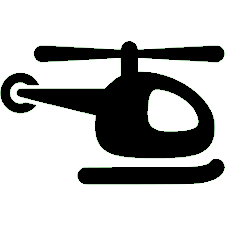 Aircraft mentioned in this article :
412EP N412TX ( Bell Helicopter )


Bell 412EPi


Garmin