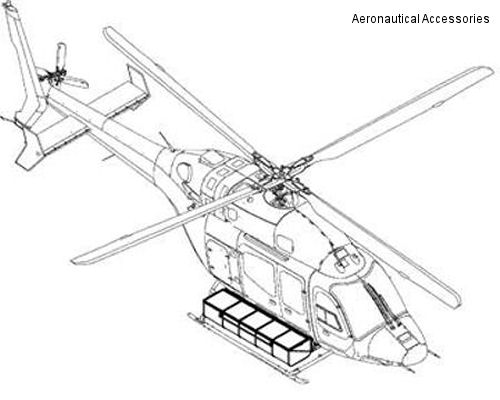 Bell Helicopter, March 07, 2013 - Las Vegas, NV. - Bell Helicopter has announced it is distributing a new cargo basket under its Aeronautical Accessories brand, produced by Aero Design Ltd. for the Bell 429 aircraft.

The new product was developed jointly through Bell Helicopter and Aero Design. The quick release cargo basket received Transport Canada certification supplemental type certificate SH12-58 in Nov. 2012 and European Aviation Safety Agency (EASA) approval in January and is approved for instrument flight rules and Category A operations.

The cargo basket can be used in a variety of market applications including utility, forestry, tourism and mineral exploration to transport mission-critical tooling and equipment. To ensure full functionality of the cabin doors, the cargo basket is designed to be installed low on either the right or left hand side of the aircraft. With a reinforced, slip resistant checkered plate lid, maintenance personnel can perform inspections without removing the basket. Total installed weight is 102.4 pounds (46.55 kg) and allowable cargo weight is 300 pounds (136.6 kg).

"We have been distributing Aero Design cargo baskets for more than a year and are please to continue our relationship," said Chad Nimrick, director, Aeronautical Accessories and CSS Engineering. "We began working with Aero Design early in 2012 on the new Bell 429 cargo basket and are excited about the expansion of this product line."

About Bell Helicopter: Bell Helicopter, a wholly owned subsidiary of Textron Inc., is an industry-leading producer of commercial and military, manned and unmanned vertical-lift aircraft and the pioneer of the revolutionary tiltrotor aircraft. Globally recognized for world-class customer service, innovation and superior quality, Bell's global workforce serves customers flying Bell aircraft in more than 120 countries.
Bell 429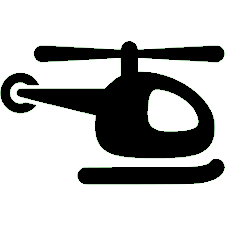 Helicopters Baskets

Aero Design