Bell Helicopter, March 04, 2015 - Orlando, FL – Bell Helicopter, a Textron Inc. company, announced today at Heli-Expo the company's Prague facility has begun installation on the first Bell 429 to be outfitted with Mecaer Aviation Group's (MAG) VVIP luxury interior branded the "MAGnificent".

"We teamed up with MAG and decided Bell Helicopter's Prague facility was the perfect location to install and customize the Bell 429 with Mecaer's VVIP interior," said Jakub Hoda, vice president and managing director of Europe. "Our Prague facility is centrally located to better serve our growing customer base around the world."

Customers can customize the cabin interior to a variety of seating configurations, and choose from a wide range of fabrics, colors and amenities. Macaer's specialty custom interior incorporates a noise abatement called SILENS™, and an In-Flight Entertainment Enhanced Lounge (I-FEEL), that provides a fully customized interactive touch screen based entertainment management system.

"It is great to be collaborating with Bell Helicopter on installing this innovative interior in such an advanced aircraft," said Armando Sassoli, co-general manager of Mecaer Aviation Group. "This is the first step in delivering our state-of-the-art product to eager customers and we could not be more excited to start this process."

The Bell 429 also offers exceptional flight performance with a fully integrated glass cockpit, advanced drive system and best-in-class WAAS navigation and IFR capability. Additional safety features include a collective mounted throttle, damage tolerant hub and rotor system, and energy attenuating seats. It is the first helicopter certified through the MSG-3 process, resulting in reduced maintenance costs for operators. The buyer will take advantage of the Bell 429'spacious cabin and extra large 60 inch side doors, as well as Instrument Flight Rules (IFR) capability certified for single or dual pilot operations to better fulfill their mission.

Bell Helicopter, a wholly owned subsidiary of Textron Inc., is an industry-leading producer of commercial and military, manned and unmanned vertical-lift aircraft and the pioneer of the revolutionary tiltrotor aircraft. Globally recognized for world-class customer service, innovation and superior quality, Bell's global workforce serves customers flying Bell aircraft in more than 120 countries.
429 in

Mecaer
429 in

Bell Helicopter Europe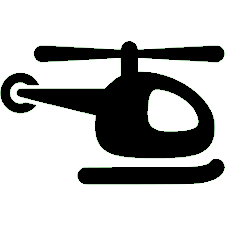 Helicopters Interior Designs