Bell Helicopter announced the final delivery of the fourth Bell 429 to the New York Police Department (NYPD) at the ALEA Expo in Houston Texas where the new helicopter was on display.
Bell Helicopter, July 16, 2015 - Fort Worth, Texas – Bell Helicopter, a Textron Inc. company, announced today the final delivery of the fourth Bell 429 to the New York Police Department (NYPD).

Bell Helicopter and NYPD commemorated the final delivery today at the Airborne Law Enforcement Association Expo in Houston, Texas where the NYPD's new Bell 429 was on display in the Textron booth.

The NYPD has two Bell 412EPs, a Bell 407 and now four Bell 429s in service for a variety of missions ranging from search and rescue at sea to gathering intelligence and combating terrorism.

"We are glad to share in the excitement with the NYPD on the final delivery of the Bell 429 into their fleet," said Anthony Moreland, Bell Helicopter's vice president of North American sales. "The NYPD has been a Bell helicopter operator for many years, and we take great pride in our relationship and providing them with our reliable aircraft."

Bell Helicopter has been a part of the NYPD since 1948 when it delivered a Bell 47, the first Bell helicopter to be used as part of an airborne law enforcement team. Since then, Bell Helicopter has strived to provide innovative product solutions and the best customer support and service to maintain its valued, long-standing relationship with the NYPD.

The Bell 429 delivers exceptional speed, range, hover performance and enhanced safety margins with a fully-integrated glass cockpit, advanced drive system and best-in-class WAAS navigation and IFR capability. The Bell 429 has more cabin space than any other light twin helicopter, with flat flooring and seating for seven passengers and one flight crew. Wide 60 inch side doors and optional rear clam-shell doors provide quick and easy access for flight officers when every second counts.

About Bell Helicopter: Bell Helicopter, a wholly owned subsidiary of Textron Inc., is an industry-leading producer of commercial and military, manned and unmanned vertical-lift aircraft and the pioneer of the revolutionary tiltrotor aircraft. Globally recognized for world-class customer service, innovation and superior quality, Bell's global workforce serves customers flying Bell aircraft in more than 120 countries.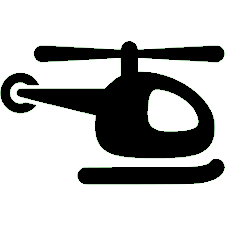 Aircraft mentioned in this article :
429 N920PD ( State of New York )


NYPD

New York City Police Department
State of New York
429 in

State of New York