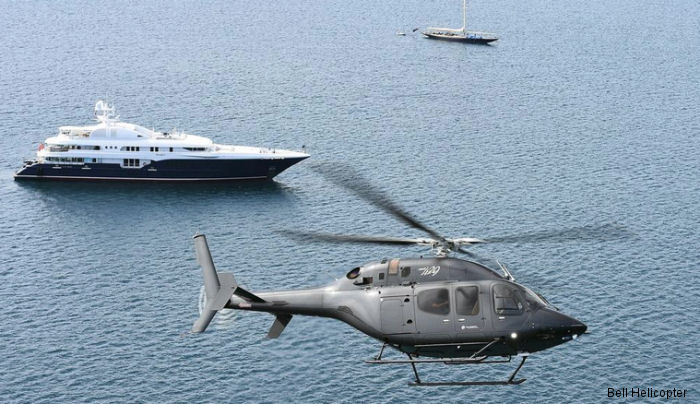 Bell Helicopter, September 24, 2014 - Monaco, France – Bell Helicopter, a Textron Inc. company announced Heli-Securite has taken delivery of the first VIP Bell 429 in France.

The aircraft will be on display at the Monaco Yacht Show on the Yacht Voyager in berth T40 from September 24-27. Starting this month, the VIP Bell 429 will be used for corporate transport and charter throughout the French Riviera and French Alps.

"We are extremely excited to begin operating the first VIP Bell 429 in the region," said Dominique Romet, CEO of Heli-Securite. "The aircraft completely suits our mission needs with exceptional flight performance at high altitudes, and also provides us with spacious and luxurious club seating for our clients."

Heli-Securite is a leading helicopter charter company in France with convenient helicopter bases all over south France. The company provides charter flights and maintenance services to its clients.

The sale of the Bell 429 was made by Bell Helicopter's newly appointed French Independent Representative (IR), HeliDeal. The company provides leading helicopter charter, fire fighting and aerial services, along with technical and maintenance services.

"Appointing HeliDeal as our new IR will expand our capabilities in France," said Patrick Moulay, Bell Helicopter's vice president of European sales. "In the past couple of years we've seen tremendous growth in Europe, and I know HeliDeal will play an important role in expanding our success in France even further."

"We are eager to represent the globally known Bell Helicopter brand in France," said Jean-Francois Giron, President of Helideal. "We are especially excited about being able to offer a full lineup of modern helicopters featuring the latest in integrated glass cockpit technology."

The Bell 429 is one of the most advanced light twin helicopters ever developed, offering a fully integrated glass cockpit with advanced drive system and best-in-class WAAS navigation and IFR capability. Additional safety features include a collective mounted throttle, damage tolerant hub and rotor system, and energy attenuating seats. It is the first helicopter certified through the MSG-3 process, resulting in reduced maintenance costs for operators.

About Bell Helicopter: Bell Helicopter, a wholly owned subsidiary of Textron Inc., is an industry-leading producer of commercial and military, manned and unmanned vertical-lift aircraft and the pioneer of the revolutionary tiltrotor aircraft. Globally recognized for world-class customer service, innovation and superior quality, Bell's global workforce serves customers flying Bell aircraft in more than 120 countries.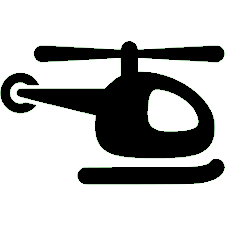 Aircraft mentioned in this article :
429 F-HPBH ( Heli Securite )



Location :

Monaco Heliport
429 in

Heli Securite