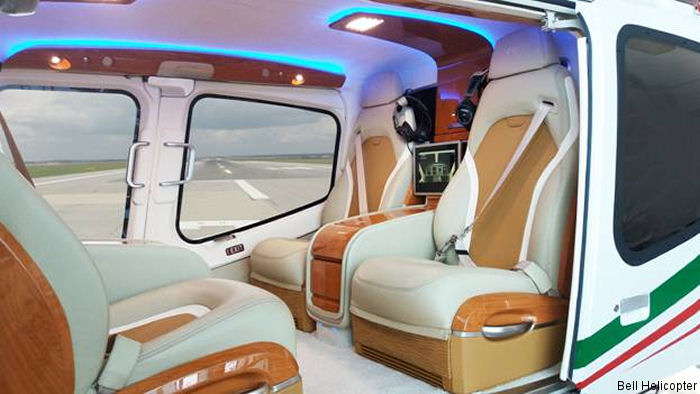 Bell Helicopter, March 03, 2016 - Louisville, KY - Bell Helicopter, a Textron Inc. company, announced today the delivery of the first Bell 429 to a Russian customer outfitted with the MAGnificent luxury cabin interior created by Italy-based Mecaer Aviation Group (MAG).

"We have been anticipating this milestone for quite some time and are very excited to deliver this luxurious aircraft to one of our customers," said Jakub Hoda, Regional Director for Europe and Russia at Bell Helicopter.

"Every detail was customized to the customer's needs, and as the Bell 429 VVIP gains traction around the globe, we are excited to bring a new level of luxury and refinement to the market."

The luxury interior was manufactured at MAG's Cabin Comfort Systems at headquarters in Monteprandone, Italy. MAG performed the installation at the Bell Helicopter facility in Prague, Czech Republic, earlier this month. The installation and delivery marks the first of its kind for the country of Russia.

The Bell 429 MAGnificent was configured with four passenger seats and two center consoles. In addition, MAG's signature sound canceling system (SILENS), In-Flight Entertainment (IFEEL) and electro-chromic passenger windows were installed. Passengers control the audio/video and moving map functions along with the electro-chromic windows through their own smart devices, which connect to the internal Wi-Fi in the aircraft.

The Bell 429 is one of the most advanced light twin helicopters ever developed, offering a fully integrated glass cockpit with advanced drive system and best-in-class WAAS navigation and IFR capability. Additional safety features include a collective mounted throttle, damage tolerant hub and rotor system, and energy attenuating seats. It is the first helicopter certified through the MSG-3 process, resulting in reduced maintenance costs for operation.

About Mecaer Aviation Group: With facilities across Italy, Canada and the United States, MAG offers Integrated Systems for Helicopters, General Aviation and Business Aircraft and Basic Trainers such as flight control, landing gear and actuation systems, as well as passenger flight experience enhancement solutions which include interiors design, development, manufacturing and certification, noise and vibration abatement, sound-proofing, entertainment and communication systems, completion and modification services, as well as MRO services.
429 in

Mecaer
429 in

HeliDrive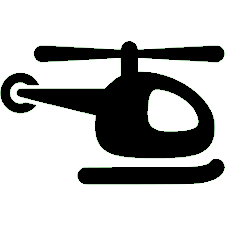 Helicopters Interior Designs
First Bell 429 with Mecaer Interior Sale in Russia